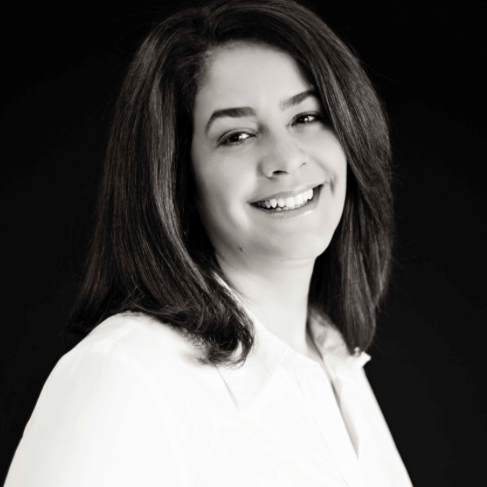 What was your first job in the realty industry? With Coldwell Banker, I worked in property management in the mornings and I was learning the ropes as an agent in the afternoon. A month into it, I decided to work full time as a sales person and leave behind the property management side of the business.
What do you do to relax when you're stressed? I read and exercise (yoga, stretching and weight training are particularly helpful during moments of stress). At night I watch TV.
Where did you grow up? I grew up in Santo Domingo, Dominican Republic. After I got married in my mid 20s, I moved to Guaynabo, Puerto Rico, and later, in 1995, I moved to Miami, where my daughter was born.
Growing up, what did you want to be? A designer – another Oscar De La Renta. When I was very young, I used to design all of my clothes. It was my passion. But my mom refused to even hear about it. We were to complete at least a bachelors in a "real profession."
If you could have lunch with a well-known figure (living or not), who would it be? Queen Isabella of Spain – a woman of strength and power; or Jesus, that would be fascinating.
Where is your favorite place to hang out? The beach. Growing up on an island, I am a self-proclaimed beach bum. Though, I've found it hard to get to the beach lately.
What do you love most about the industry? That is ever evolving. Everyday you can learn something new. It never gets boring. As Realtors, we get to constantly re-invent ourselves to be on top of the technology and laws, and to be able to provide the best representation for our customers.
How do you distinguish yourself from the crowd of agents? Knowledge is power. Besides a bachelors in business and hotel administration, I have 18 years of experience in the industry – both, as Realtor, and as managing broker.
I am a graduate of the Coldwell Banker Leadership Development Program, and also have a Certified Residential Specialist Designation – only 1 percent of Realtors in the country have it. All that experience and knowledge translates into being able to provide top notch service to my customers.
What is the most difficult aspect of your job? We are fortunate in Miami to have many professionals in the industry. Sadly, some are not as dedicated. Team effort is crucial to a successful transaction.
Where do you go to network and meet new clients? After 18 years in the business, I have many repetitive customers, and they refer me to their friends and relatives. I am also fortunate to have a great sphere of influence, so I meet many of my customers socially. As a strong listing agent, this many times translate into double deals. I am also a strong advocate of direct marketing.
What has been your greatest accomplishment? When I was managing offices, one of my many responsibilities was to coach my agents. As a result of my coaching, many of those agents doubled and tripled their income from one year to the next. I was awarded Coach of the Year for Broward and Miami three years in a row, making such a financial impact on my agents and their families. It brought immense happiness to my life.
What was the last good movie you saw or book you read? I enjoyed reading "Savor" by Thich Nhat Hanh and Dr. Lillian Cheung. I also loved the latest Star Wars movie.
What is your favorite restaurant? Zumba – a Japanese Restaurant on Brickell – is one of my favorites.
Architecturally speaking, what is your favorite building in Miami? I like Freedom Tower, and the Miami Tower – both landmarks. I must also say, historically speaking, I love Vizcaya Castle, because it was such a forward thinking house for the times.
What kind of car do you drive? I drive a black Mercedes-Benz E-350.
Smartphone or paper? Both. My IPhone is my lifeline, but I function with lists. I make lists for everything; and though I can have them on my phone, nothing beats the satisfaction of crossing items on my hand written to-do List.
What is your favorite city after Miami? I am between Istanbul and Paris, I love both of them for many reasons: culture, food, how cosmopolitan they are, and of course, their beauty.
What is your advice for someone new to the industry? Do not get fixated on money. Get a mentor learn the business – money will follow. Best investment ever!
What's your favorite real estate iPhone/Android app? CamScanner. I use it more than my sophisticated scanner.
Do you want to be featured in our Agent Snapshot? Fill out our questionnaire, and you'll be featured too!