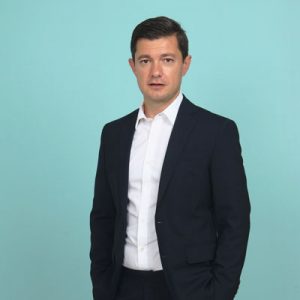 Name: Stoyan Dichev
Job Title: Luxury Real Estate Specialist
Company name: Ancona Real Estate
What was your first job in the realty industry? While still working in the financial industry in London, I began connecting a number of real estate investors with bankers around Europe. I met my first client (we became friends later) by chance but luck is what happens when preparation meets opportunity. More importantly, because of my first job experience in the real estate industry, I learned that the right decision is always based on knowledge and not numbers so even the small opportunities are quite often the beginning of great enterprises if you have the ability to see things in the seeds.
Where did you grow up? I am originally from the seaside resort of Albena, very close to the city of Varna on the beautiful Bulgarian Black Sea Coast. I grew up in a hotel environment and was very fortunate to constantly meet many different people from a young age. Interacting with interesting tourists growing up made me an avid traveler later in life. Nowadays, I find joy in immersing myself into many different cultures where I can get to know the local people, find all the hidden gems and sample the authentic local cuisine.
Growing up, what did you want to be? Professional kickboxer. Despite my father being the founder and the president of the Bulgarian Confederation of Kickboxing at the time, I tried really hard for years but had to switch to soccer in the end. Undoubtedly, every new beginning comes from some other beginning's end.
What do you do to relax when you're stressed? I try to never have bad days but if I do get stressed out, my dog and I go for a long relaxing walk on the beach or somewhere by the ocean. Then while we both sit and stare at the water, my soul peacefully begins to float through the waves of life as easy and smooth as my thoughts. I prefer to deal with stressful situations on my own instead of venting out towards other people with venom. I never get real angry and upset or as Publilius Syrus says: "An angry man is again angry with himself when he returns to reason." Deep inside, I am a strong yet sensitive person who is a symbiosis of aesthetic principles and honor beliefs.
If you could have lunch with a well-known figure (living or not), who would it be and why? I met a lot of celebrities throughout the years and while some of them I still somewhat admire, others were a huge disappointment. I always thought a well-known figure equals a genuinely good person too. Unfortunately, fame, power and money drastically change people and their values nowadays so I prefer to pick a well-known figure from the past. If I could have lunch with someone from ancient Rome, I would go for Marcus Aurelius, Julius Caesar, Antoninus Pius, Vespasian, Caligula, the founder of the Roman empire Augustus Octavian and last but not least, Seneca Marcus Annaeus, a Roman rhetorician and writer who encompassed the reign of three emperors.
Where is your favorite place to hang out? I adore the picturesque and tranquil feel of Crandon Park Beach, however nowhere can man find a quieter or more untroubled retreat than in his own soul.
What do you love most about the industry? The people in addition to the the constant transformation. Real estate is truly a people business, not a property business.
How do you distinguish yourself from the crowd of agents? My unique, never-quit, positive attitude, attention to detail and ability to make those around me feel special. My goal in real estate is not only matching the right buyers with the right sellers, but ultimately helping people achieve their dream lifestyle along with their dream home in their dream neighborhood. I bring a level of patience and professionalism that is supported by my personal understanding of the emotions tied to the home buying and selling experience. My clients know that they can count on me to do my best for them, through good times and bad. Honesty is always the best policy and I work hard with integrity, loyalty, trust and honor to make a complicated and stressful process become one that is smooth and pleasant.
What is the most difficult aspect of your job? The majority of the responsibilities in real estate seem extremely difficult but I welcome a good challenge. Otherwise my only option is to be scared and fail because fear is proof of a degenerate mind.
Where do you go to network and meet new clients? I find myself networking and making contacts literally everywhere I go, but If I had to think of a specific recent event where I met clients, I would say the watch parties I attended during the World Cup.
What has been your greatest accomplishment? I don't have children to point out as one of my greatest accomplishments. However, I am an animal lover at heart and truly care about animal welfare. I am a foster parent volunteer and a member of charitable organizations, where I provide home, training, food, and most importantly love to many dogs who were former puppy mill survivors as well as neglected or abandoned animals.
What was the last good movie you saw or book you read? The last good show I saw is "Money Heist" along with "Perfume: The Story of a Murderer." The last book I found interesting is the very best of Friedrich Nietzsche and "The Critique of Pure Reason" by Immanuel Kant.
What is your favorite restaurant? I love to eat out and visit different restaurants almost on a daily basis. My ideal restaurant is not an upscale place like Zuma in Miami, Per Se in New York or Guy Savoy in Paris but rather a small hole in the wall place in Aruba called "Wacky Wahoo".
Architecturally speaking, what is your favorite building in Miami? The historic Miami Biltmore Hotel in Coral Gables. It was designed by Schultze and Weaver and built in 1926 by John McEntee Bowman and George Merrick. When you enter the grandiose lobby, the massive 25-foot Corinthian columns bloom into sapphire and the starred frescoes on the ceiling make you feel the glamour of the 1920s. I hope the upcoming renovation won't ruin the magic of the place after the update.
What kind of car do you drive? Black Mercedes-Benz. It's the perfect combination of luxury and performance.
Smartphone or paper? I use my smartphone in most cases but if I have to make sure a fundamental task gets done, I always write it down on a piece of paper. Recently, I also started to write down the three things that I accomplished during the day on a piece of paper before I go to bed.
What is your favorite city after Miami? My favorite city in the United States after Miami is San Diego, the birthplace of California. It is a truly remarkable place with charming neighborhoods, pristine beaches, endless food offerings and a dazzling array of world class attractions.
In 10 words or less, what is your advice for someone new to the industry? You have power over your mind, not outside events. Realize this, and you will find strength.
What's your favorite real estate iPhone/Android app? My favorite Android app is Instagram. Yes, it is a real estate app and by far the most superior one too.
Who are your favorite people to follow on Twitter? My number one is Craig Ferguson followed by Conor McGregor.
---
Want to be featured in our Agent Snapshot? Click here and complete this survey. Agent Snapshots are published on our website and shared in our newsletter and social media feeds.