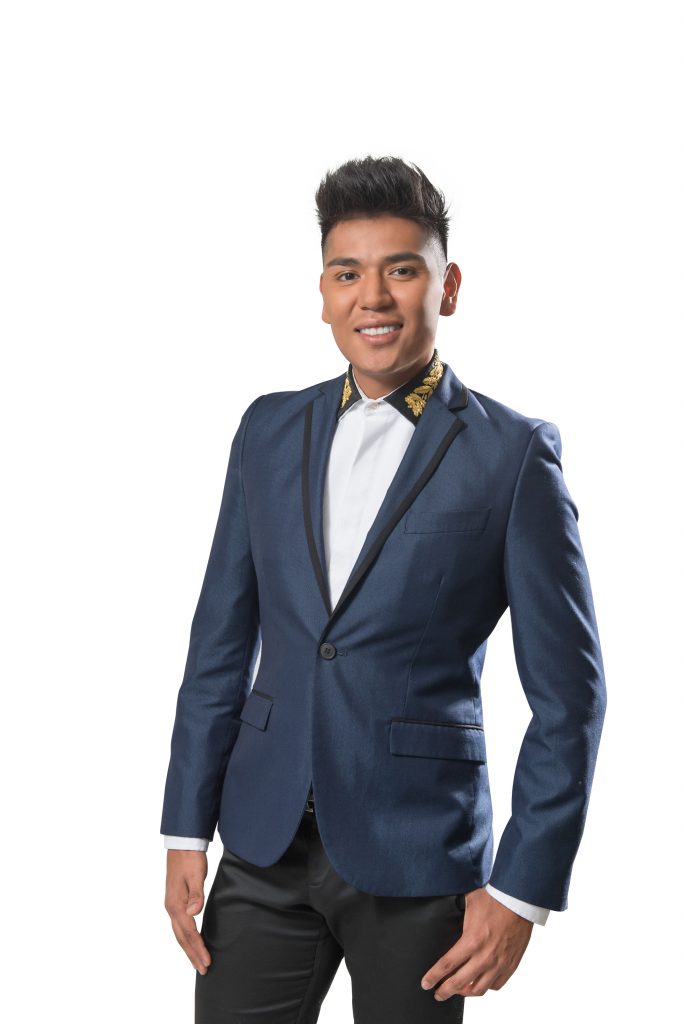 Name: Marco A. Rangel
Title: Realtor Associate
Company: Ancona Real Estate Miami Beach
What was your first job in the realty industry? I was exposed to large scale commercial real estate logistics working for the Joule Hotel in Dallas TX, however it wasn't until I moved to Miami that I joined a brokerage on my own.
Where did you grow up? Mexico City until I was 15, then I moved to Texas where I attended school.
Growing up, what did you want to be? I was always the creative type. Being a chef or a designer always caught my attention.
What do you do to relax when you're stressed? I go to the gym quite often – working out clears my mind. Spending time with my partner and dog also puts a smile on my face.
If you could have lunch with a well-known figure (living or not), who would it be and why? My pick is Andy Warhol, he changed the way people view art leading to a huge transformation in the art world, similar to what I'm trying to achieve in our industry.
Where is your favorite place to hang out? Somewhere near water. It could be on a boat, or by the beach, even a restaurant with some type of water view.
What do you love most about the industry? What I love the most about our industry is that I can genuinely help my clients in big and powerful decisions. Investments allow me to financially set my clients for the luxury lifestyle they are looking for, and residential allows me to dissect my clients needs and provide them with something that genuinely satisfies them.
How do you distinguish yourself from the crowd of agents? My genuine passion to help my clients, this is something that carried over from my luxury hospitality background. I take pride on being able to share their vision, as if it were my own.
What is the most difficult aspect of your job? Well, it's known fact that you can't land every deal every time, that can be both difficult and humbling.
Where do you go to network and meet new clients? I surround myself at work and outside work by very successful and motivated individuals. Business happens organically, at any given time someone is in need of some type of service, and I'm more than happy to connect them with someone that I trust will provide the same quality service as I would.
What has been your greatest accomplishment? Being part of the team that lead the multimillion dollar revitalization of Downtown Dallas central business district. Watching it transform from a desolated neighborhood to a luxury art and fashion Mecca.
What was the last good movie you saw or book you read? I recently finished reading again Setting the Table – it always reminds me to do good business and take care of people; also I recently watched The Circle – it was pretty epic, but the ending was a disaster!
What is your favorite restaurant? Bodega – they have a killer frozen margarita.
Architecturally speaking, what is your favorite building in Miami? Faena House. Foster + Partners did a phenomenal job curating the space, every design element was carefully chosen to tell a story.
What kind of car do you drive? I have a black on black Optima with nude leather interiors, but most of the time I have Uber drive me around.
Smartphone or paper? Both, I have all my mobile applications set on my phone and my computer, but I always carry a small notepad to take notes in the field.
What is your favorite city after Miami? Mexico City, such a folkloric and vibrant place.
In 10 words or less, what is your advice for someone new to the industry? Be genuine and listen to your client needs.
What's your favorite real estate iPhone/Android app? FIND: gives you accurate demographic details by zip code, it's my cheat sheet when I'm unfamiliar with a neighborhood.
Who are your favorite people to follow on Twitter? I don't have Twitter but on Instagram: @forbes @TED @GQ @kimkardashian @crimebydesign