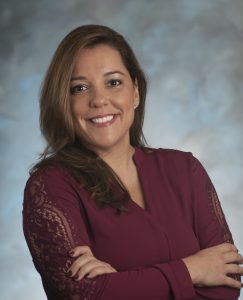 Name: Catherine Josar-Vicent
Title: Realtor
Company: Keller Williams Realty CS
What was your first job in the realty industry? Administrative Assistant to an Agent with a team
Where did you grow up? Venezuela and South Florida (Miami Beach)
Growing up, what did you want to be? A veterinarian
What do you do to relax when you're stressed? Get a massage, read a great book and cook. I love to cook!
If you could have lunch with a well-known figure (living or not), who would it be and why? Robin Williams. I think he was a brilliant person, who also dealt with many life struggles. I would love to get to know him as a person and pick his brain.
Where is your favorite place to hang out? My house, and or the beach. It's my sanctuary
What do you love most about the industry? Helping people. I sometimes have to pinch myself that this is what I get to do. I help people achieve their dreams of buying their first house, getting an upgrade as their family grows or selling their house in order to achieve new goals and aspirations. I love what I do!
How do you distinguish yourself from the crowd of agents? Customer Service and knowledge. I am always learning. In this industry the word professional needs to be taken seriously. I spent at least once a week studying Real Estate to better serve my clients. My philosophy is that my clients are #1. I have a strong customer service background, as I worked in the Retail Industry for 20 years. It sets me apart from the rest.
What is the most difficult aspect of your job? Having to tell someone after we go through the pre-qualification process that right now is not the time for them to purchase. It happens sometimes and seeing the disappointment when that happens isn't easy.
Where do you go to network and meet new clients? Most of my clients are based on referrals. I also participate in community events and attend professional networking events.
What has been your greatest accomplishment? Finding my purpose. I use to exist in my career, now I have a purpose for what I do.
What was the last good movie you saw or book you read? The last good books I read are: The Miracle Morning for Real Estate Agents and 7 Levels of Communication
What is your favorite restaurant? Bahamas on calle 8! Great seafood restaurant, fresh, and great prices.
Architecturally speaking, what is your favorite building in Miami? Freedom Tower
What kind of car do you drive? Infinity Q50
Smartphone or paper? Smartphone
What is your favorite city after Miami? New York City
In 10 words or less, what is your advice for someone new to the industry? Be a professional and learn your craft.
What's your favorite real estate iPhone/Android app? My own. My clients can download my App and do their own searches.
Who are your favorite people to follow on Twitter? Andrew Cuomo, Rachel Adams, Gary Keller