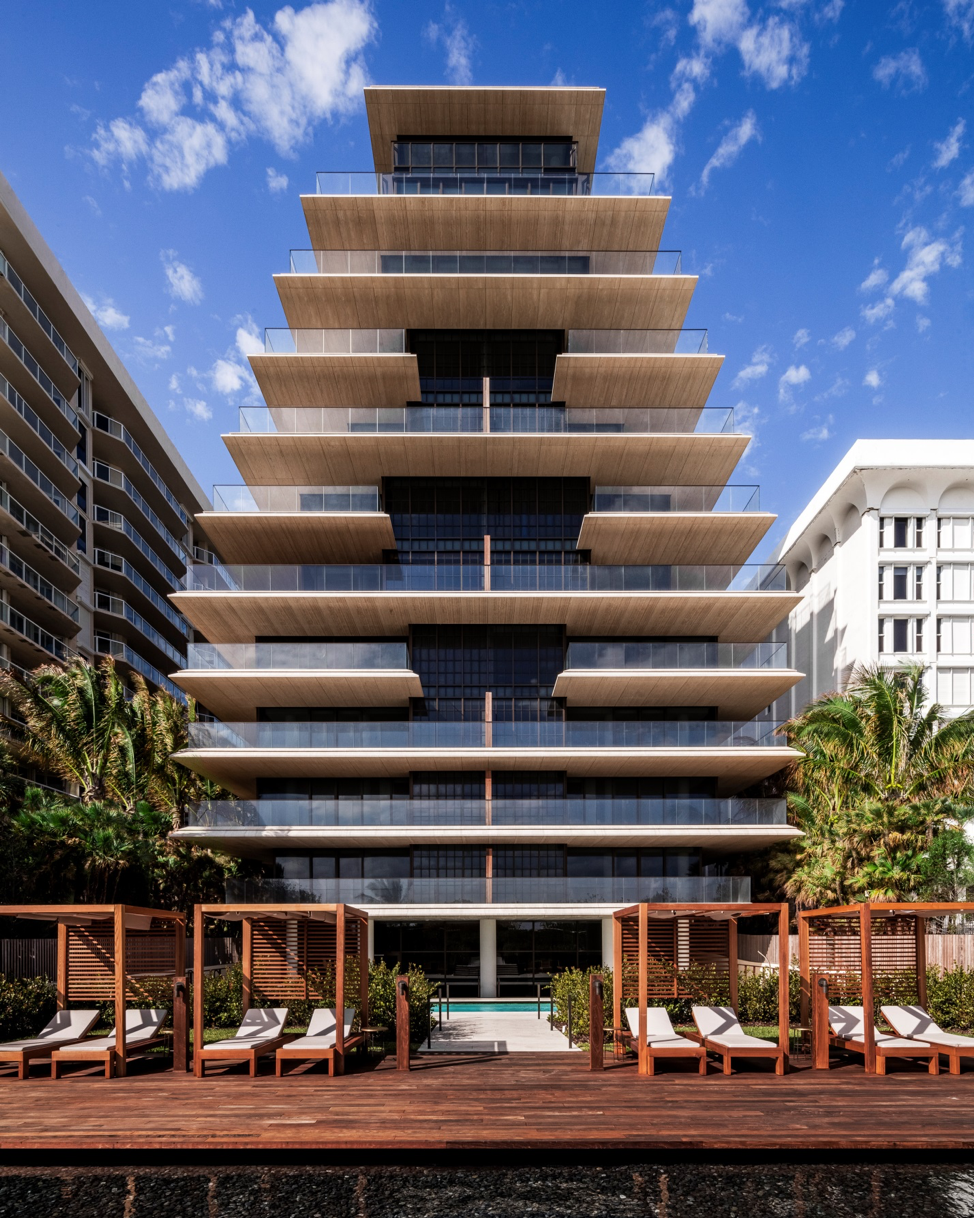 Ivanka Trump and Jared Kushner have signed a one-year lease on an unfurnished condo at Arte, the oceanfront 16-residence luxury condominium in Surfside developed by Alex Sapir and Giovanni Fasciano.
Last month, the couple purchased a $31 million plot of land previously owned by late singer Julio Iglesias in the ultra-exclusive Indian Creek Village, also known as 'Billionaire Bunker.'
As they await the construction of their new home, the couple will enjoy Arte's suite of amenities, including a 75' indoor lap pool, sauna, steam room, fitness center and yoga studio, outdoor pool, children's playroom and rooftop tennis court.
While Northeast buyers have shown a preference for single-family homes over condominiums amid the pandemic, Arte's low density has made it an exception.
Last month, a triple penthouse unit at Arte sold for a record-breaking $33 million, shattering the previous Surfside record of $3,656 price per square foot.
A few weeks later, the luxury development closed on another $26 million in sales, including residence 202, a furnished, six-bedroom duplex villa that sold for the full asking price of $16 million to a West Coast buyer.
Douglas Elliman agent and Arte in-house sales executive Dean Bloch represented the seller. The buyer was represented by Chad Carroll of Compass.
Meanwhile, a buyer from New York purchased residence 501 — a four-bedroom, nearly 4,000 square-foot unit— for $10.2 million; $250,000 over the full asking price.
Tara West of Douglas Elliman, the exclusive marketing and sales agent at Arte, represented the developer in the sale. The buyer was represented by Eklund Gomes Miami.