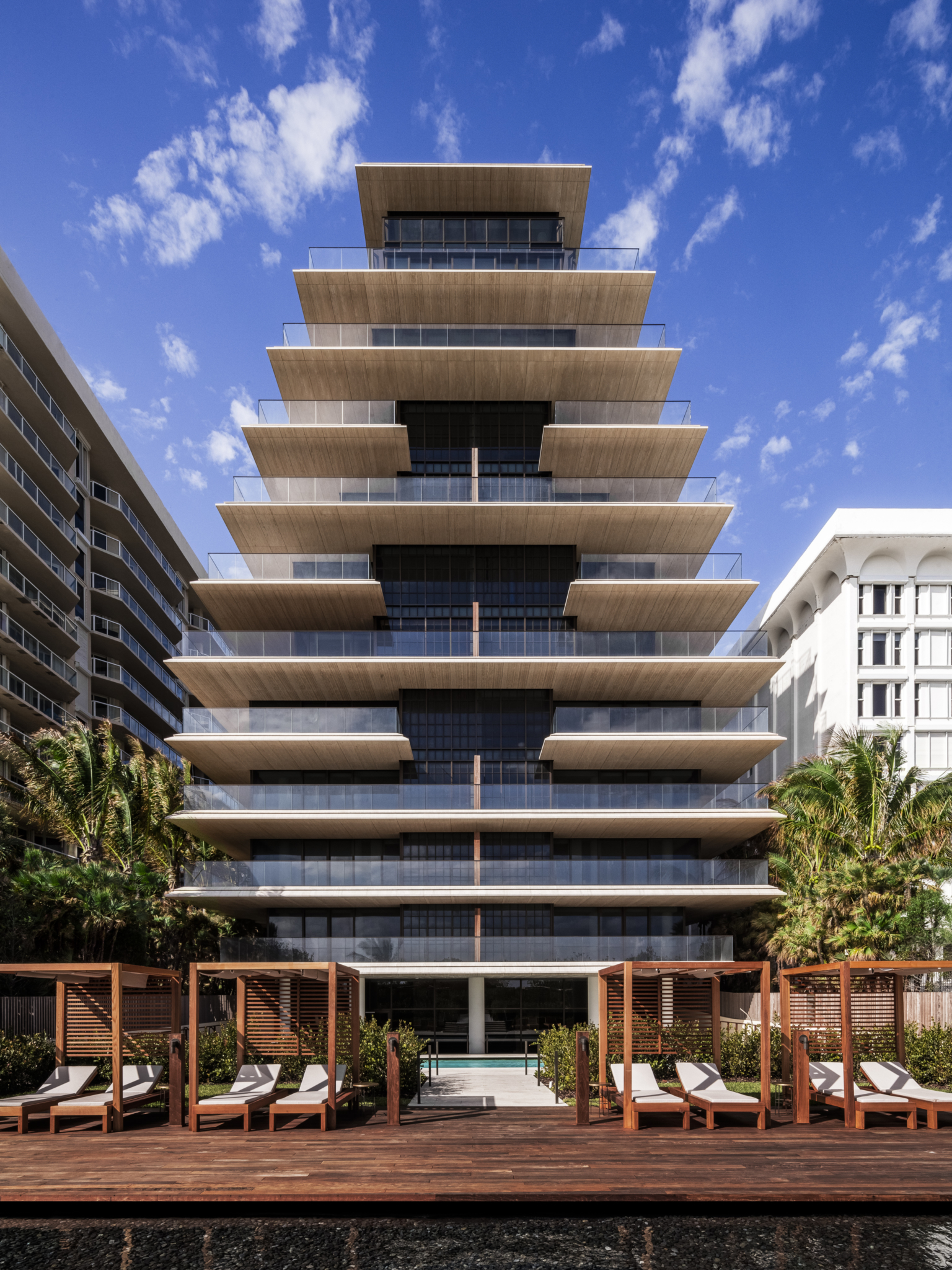 A triplex penthouse unit located at ARTE in Surfside has sold for $33 million.
Tara West of Douglas Elliman Development Marketing represented ARTE, while Ryan Serhant of Serhant Group and Julian Cohen of Jills Zeder Group represented the buyer.
The all-cash transaction is Miami Beach's third most expensive penthouse sale in the last seven years and boasts the highest price per square foot ever recorded in the city's exclusive Surfside neighborhood. At about $4,300 per square foot, the five-bedroom residence has shattered the previous Surfside record of $3,656 price per square foot.
The triplex penthouse is the crown jewel of the 12-story oceanfront luxury condominium building developed by Alex Sapir and Giovanni Fasciano.
The nearly 8,000-square foot five-bedroom penthouse features an additional 6,260 square feet of terrace space with 360-degree panoramic views of Miami Beach, the Atlantic Ocean and the Surfside shoreline. The home also includes a private rooftop lounge with 23-foot swimming pool, wraparound pergola and fully equipped kitchenette.
The penthouse unit was sold completely furnished by Italian design brand Visionnaire. Amenities in the 16-unit building include a 75-foot indoor swimming pool, an outdoor swimming pool and beachfront meditation pond, a rooftop tennis court, fitness center and yoga studio, sauna and steam room and dedicated pet runway and corridor.
"We're thrilled to have sold this penthouse at a record-breaking price for Surfside and Miami Beach, as ARTE is much more than an ordinary luxury condominium," said Sapir Corp LTD Chairman Alex Sapir in a press release. "Buying at ARTE is like joining an exclusive club reserved for the domestic and international elite who place a premium on privacy, architecture and service, an experience that one can attain at the finest hotels and resorts around the world without the transient environment. We aimed to design a lifestyle that would allow for buyers to always feel like they're on vacation, even if Miami is their permanent residence."
The transaction represents the third-most expensive penthouse sale in Miami Beach within the past seven years.
'The world's most affluent people with homes across cities like London, LA and New York are now coming to Miami for its warm weather, beautiful beaches, tax benefits and unique lifestyle," added ARTE developer partner Giovanni Fasciano in the press release. "We are truly the premiere luxury condominium that can offer them the privacy and services that they have come to expect. The design and quality of ARTE will stand the test of time."