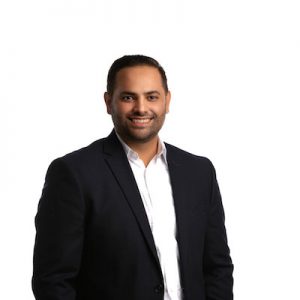 Name: Rafael Rugero
Job Title: Realtor Associate
Company name and office location: Ancona Real Estate
What was your first job in the realty industry? Realtor
Where did you grow up? Miami
Growing up, what did you want to be? I always wanted to help people regards their business and real estate
What do you do to relax when you're stressed? walk by the beach
If you could have lunch with a well-known figure (living or not), who would it be and why? Andrew Carnegie
Where is your favorite place to hang out? Brickell City Center
What do you love most about the industry? My passion is helping individuals obtain their dream home by applying my expertise and market knowledge. My work has consisted of helping companies and individuals make sound investment decisions by analyzing the real estate market. I love it when a plan comes all together
How do you distinguish yourself from the crowd of agents? I have over 10 years of experience in the Real Estate business, I have a created an organic social media follower (growing tremendously on a daily basis), beside my real estate expertise I don't only help people with their home but I mentor and help other business individual success in their business.
What is the most difficult aspect of your job? I don't considered any aspect of my career as a hard work , especially when I'm doing what I love. Passion is my drive.
Where do you go to network and meet new clients? I frequently attend events at five star hotels, sport and art events. I'm also a member of Urban Land Institute in South Florida.
What has been your greatest accomplishment? Being able to help my family, and theres no better reward/accomplishment to see the face of your client after a done deal, with mutual win win situations. Priceless!!
What was the last good movie you saw or book you read? Book -The secret Movie – Robin Hood
What is your favorite restaurant? Texas de Brazil
Architecturally speaking, what is your favorite building in Miami? I frequently attend events at five star hotels & resorts all across South Florida.
What kind of car do you drive? does it mater ??
Smartphone or paper? Smarthphone
What is your favorite city after Miami? Breckenridge
In 10 words or less, what is your advice for someone new to the industry? Helping other succeed in their business. Help other first so they can help you.
What's your favorite real estate iPhone/Android app? RPR
Who are your favorite people to follow on Twitter? Gary Vee and Grant Cardone
---
Want to be featured in our Agent Snapshot? Click here and complete this survey. Agent Snapshots are published on our website and shared in our newsletter and social media feeds