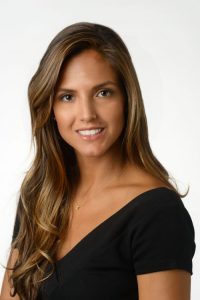 Name: Zaicha Martell-Spodak
Job Title: Sales Manager at 3550 South Ocean
Company: Douglas Elliman
What was your first job in the realty industry? Related Cervera in 2003 – Miami
Where did you grow up? Puerto Rico/Miami
Growing up, what did you want to be? Businesswoman
What do you do to relax when you're stressed? Work out and spend time with my family.
If you could have lunch with a well-known figure (living or not), who would it be and why? Jesus Christ
Where is your favorite place to hang out? At home with my family.
What do you love most about the industry? Working with people and finding the perfect home for them.
How do you distinguish yourself from the crowd of agents? I'm honest, loyal and detail oriented.
What is the most difficult aspect of your job? Making sure that the client is 100% satisfied.
Where do you go to network and meet new clients? Community/social events
What has been your greatest accomplishment? My kids, and selling over 1,500 units in one year.
What was the last good movie you saw or book you read? "The Greatest Showman"
What is your favorite restaurant? Nobu / Sant Ambroeus
Architecturally speaking, what is your favorite building in Miami? One Thousand Museum / Freedom Tower
What kind of car do you drive? Volvo SUV
Smartphone or paper? Smart phone
What is your favorite city after Miami? Barcelona
In 10 words or less, what is your advice for someone new to the industry? Take it serious – make a business plan and set goals.
What's your favorite real estate iPhone/Android app? Instagram / Google Maps
---
Want to be featured in our Agent Snapshot? Click here and complete this survey. Agent Snapshots are published on our website and shared in our newsletter and social media feeds.