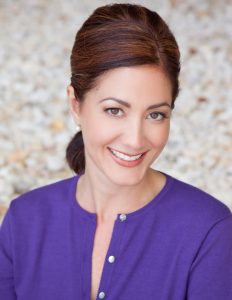 Name: Laura Buccellati
Job Title: Luxury Real Estate Specialist
Company name: The Cassis-Burke Collection at Brown Harris Stevens
What was your first job in the realty industry? SBI Realty
Where did you grow up? Miami Beach.
Growing up, what did you want to be? Designer.
What do you do to relax when you're stressed? Yoga.
If you could have lunch with a well-known figure (living or not), who would it be and why? My grandfather, Mario Buccellati. He died before I was born and I would have loved to have known him. I would speak to him about his jewelry inspiration.
Where is your favorite place to hang out? The beach.
What do you love most about the industry? Connecting people.
How do you distinguish yourself from the crowd of agents? Local girl with European roots.
What is the most difficult aspect of your job? Paperwork.
Where do you go to network and meet new clients? Always networking. It is a natural part of every day.
What has been your greatest accomplishment? The greatest is yet to come.
What was the last good movie you saw or book you read? "What Would Audrey Do?"
What is your favorite restaurant? Osteria Baiocco.
Architecturally speaking, what is your favorite building in Miami? Freedom Tower.
What kind of car do you drive? Prius.
Smartphone or paper? Both.
What is your favorite city after Miami? Milan.
In 10 words or less, what is your advice for someone new to the industry? Network, network, network.
What's your favorite real estate iPhone/Android app? MapQuest. Without that, I would be lost.
Who are your favorite people to follow on Twitter? Inman News, Deepak Chopra and Hoda Kotb.