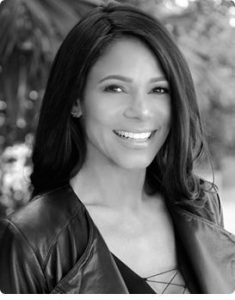 What was your first job in the realty industry? My first job in the real estate industry was in 2005 as the Director of Business Development at Majestic Properties before they were acquired by Douglas Elliman in 2014.
Where did you grow up? Most of my childhood was spent in Puerto Rico where my mother is from. I was thankful for the ability to connect with my Latin roots and perfect my ability to speak fluent Spanish. My entire adult life has been spent here in South Florida.
What do you do to relax when you're stressed? Without a doubt, working out! Working out provides me with the physical and mental fortitude necessary to overcome any obstacle, deal with any hardship and remain centered.
Growing up, what did you want to be? A professional dancer. I have always had a psssion for the performing arts and always dabbled in it growing up. To this day, I always make time to either go see a performance, hit a dance floor, or take a great dance class.
If you could have lunch with a well-known figure (living or not), who would it be and why? Nobel Peace Prize winner Malala Yousafzai. Her heroic story always reminds me that no matter how old we are or where we come from, we can change the world through education, dialogue and peaceful conflict resolution – something today's divisive world needs more of.
What is your favorite place to hang out? I usually need to leave town to "hang out." One of my favorite places is Costa Rica. It is the one place that has all of my favorite things – tons of wildlife, rainforests, beautiful beaches, endearing people, delicious seafood and a slower pace of life.
What do you love most about the industry? Relationships. Real estate has afforded me the ability to cross paths with a number of fascinating people. The majority of them end up becoming my friends and I truly love being a part of their lives outside of real estate.
How do you distinguish yourself from the crowd of agents? My feeling is that as a real estate agent I am unique. No other agent has the same combination of skills, experiences, resources and personal traits that I offer to clients. It's the intangibles – professionalism, communication and work ethic – that separate me from the crowd.
What is the most difficult aspect of your job? That's an easy one: unrealistic expectations. Both buyers and sellers often have unrealistic expectations based on inaccurate information found on the internet. The most important part of my job is interpreting real estate data to effectively convey current market conditions and help my clients make informed, rational decisions.
Where do you go to network and meet new clients? Most of my new clients are referrals from other happy clients. Truthfully I am always networking wherever I go by remaining friendly and approachable and always keeping a business card on me.
What has been your greatest accomplishment? My greatest accomplishment is sitting where I am now. I believe that life is a constant work in progress and that all moments, the monumental ones and the small, quiet ones, all make up who I am.
What was the last good movie you saw or book you read? My last read was a gift from my best friend, Fredrik Elklund's "The Sell."
What is your favorite restaurant? Estiatorio Milo's located South of Fifth. It's not hard to love the exceptional seafood and elegant ambiance there!
Architecturally speaking, what is your favorite building in Miami? I would have to say Frank Gehry's New World Center in Miami Beach. Its architecture is the perfect mix of fantasy, flexibility and function.
What kind of car do you drive? I drive a Mercedes SUV. I find it roomy, reliable and comfortable to drive clients around town in.
Smartphone or paper? I like a mixture of both. While I love using the latest technology, I also like to be a little old-school or traditional.
What is your favorite city after Miami? I would have to say New York. I love New Yorkers, their grit and the energy they exude. New York's cultural diversity allows you to dine around the world without ever leaving Manhattan. You never run out of new things to do, dishes to eat, places to visit or people to meet. It's a city that inspires the rest of the world.
In 10 words or less, what is your advice for someone new to the industry? You are only as good as the people around you.
What's your favorite real estate iPhone/Android app? Zillow.
Who are your favorite people to follow on Twitter? @MIAAgentMag!
---
Read more from our Fair Housing Issue
---