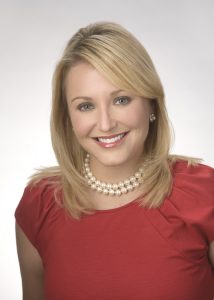 Name: Joanna Berg.
Title: Sales executive.
Company: Douglas Elliman .
What was your first job in the realty industry? I was part owner in a mortgage company.
Where did you grow up? Miami.
Growing up, what did you want to be? Attorney and eventually become an appellate court judge.
What do you do to relax when you're stressed? Play tennis or get massages.
If you could have lunch with a well-known figure (living or not), who would it be and why? Warren Buffett.
Where is your favorite place to hang out? Golf course.
What do you love most about the industry? Having the opportunity to meet so many different people (backgrounds, different countries, etc.).
How do you distinguish yourself from the crowd of agents? Knowledge, professionalism, experience.
What is the most difficult aspect of your job? Making sure I never get emotional for any transaction.
Where do you go to network and meet new clients? Tennis club and the golf course. Anywhere I am, I let people know I am in real estate in some way or another.
What has been your greatest accomplishment? I've had many accomplishments, but winning every race in a season in the SORC's J109 division from Miami to Block Island was awesome. We beat the owner/builder of the J109 boats who raced in our category.
What was the last good movie you saw or book you read? "The Post."
What is your favorite restaurant? Il Gabbiano.
Architecturally speaking, what is your favorite building in Miami? Four Seasons in Surfside.
What kind of car do you drive? Passat.
Smartphone or paper? Use my smartphone. but still have an agenda where I write down everything.
What is your favorite city after Miami? In the U.S.: Banner Elk, North Carolina. Internationally: Paris.
In 10 words or less, what is your advice for someone new to the industry? Learn everything and anything about your area. Knowledge is power.
What's your favorite real estate iPhone/Android app? Douglas Elliman app.
Who are your favorite people to follow on Twitter? Not a big Twitter person, but I would say The New York Times and ESPN.