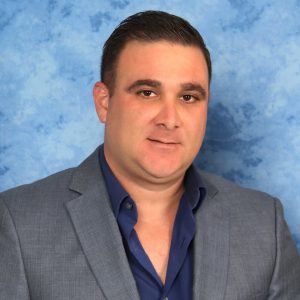 Name: Cesar B Perez
Title: Realtor
Company: Ancona Real Estate
What was your first job in the realty industry? My first job was at a mortgage financing company as a loan officer. I learned a lot about all the financing programs offered by the largest mortgage lenders. I specialize in working with other realtors and new home buyers and investors. Also help other investors in financings and purchases of commercial properties throughout Miami and Broward.
Where did you grow up? I was born in Cuba in the province of Pinar del Río, where I spent the best moments of my childhood.
Growing up, what did you want to be? Since I was a child I always dream of being an aviation pilot for the military, but over time I became more interested in sports, especially archery. Later, my life took a great turn for finance and real estate and I found my passion for helping others to invest their money in real estate
What do you do to relax when you're stressed? One of the things that I enjoy the most when I have free time is the family. We're always trying to visit new interesting places. I like to visit Rusty Pelican, the Epic Hotel rooftop, the beach, etc.
If you could have lunch with a well-known figure (living or not), who would it be and why? I would like to have lunch with Henry Wells and William Fargo because they founded a financial services company that has become a legendary part of the western United States, and a part of thousands of other communities as well.
Where is your favorite place to hang out? The best place for me to hang out is New York City, where I like walking and having a good time in Times Square, a place where the night never ends.
What do you love most about the industry? At its core, an independent profession. Nothing will happen unless you make it happen yourself, so if you're an independent-minded person who enjoys being out on your own, not only will you be successful but you'll also fall in love with the feeling of getting in your car and creating your own destiny.
How do you distinguish yourself from the crowd of agents? One of the most important attitudes that differentiates me from the rest is that I always give my loyalty and dedication. It is very important to respect and understand the needs of each client always taking care of their interests and their investment. For me, each client represents a relationship that will be based on the success of the work as a whole and that is how I set the difference for my clients.
What is the most difficult aspect of your job? I really do not find any difficult aspect since I enjoy everything I do in the industry and it is my passion, I have a work routine that has given me the confidence to be effective and productive in what I do and I enjoy it to the fullest, this it does not leave me room to think about difficulties.
Where do you go to network and meet new clients? I participate in several groups and public presentations, I also interact and produce several methods in social networks that help me interact with potential clients, friends and investors or first time buyers and homeowners.
What has been your greatest accomplishment? Really my greatest achievement is the satisfaction of generating as many completed negotiations as possible.
What was the last good movie you saw or book you read? The Big Short
What is your favorite restaurant? I love to go to Casa Juancho. The authentic brick, red tiles, fabrics and pottery from Spain create a warm hospitable atmosphere to enjoy some of Spain's finest cuisine.
Architecturally speaking, what is your favorite building in Miami? My favorite building its Miami Tower. The tower three tiers allow it to have multiple color schemes in tribute to certain holidays and seasons. In 2012 a 1.5 million dollar LED system was installed on the tower to allow for more elaborate displays with a much quicker transition time.
What kind of car do you drive? I have owned my BMW 750 for a few weeks and LOVE it!
Smartphone or paper? Both are necessary for this profession.
What is your favorite city after Miami? New York City, a city with a great history and I consider it an exclusive place for the world economy.
In 10 words or less, what is your advice for someone new to the industry? Never stop and you will be successful.
What's your favorite real estate iPhone/Android app? Mortgage payment calculator
Who are your favorite people to follow on Twitter? Tom Ferry and Grant Cardone