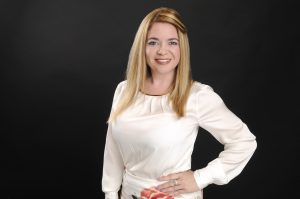 Name: Cristina Menendez
Title: Realtor/Associate
Company: Brown Harris Stevens
What was your first job in the realty industry? Weekend secretary for The Keyes Company at age 17. I was involved in my high school's work experience program.
Where did you grow up? Miami, FL
Growing up, what did you want to be? Growing up I wanted to be a physical therapist because I enjoyed sports and the outdoors. My mother is a nurse and she instilled in me the value of medicine and caring for other people.
What do you do to relax when you're stressed? I normally book a day at the spa somewhere near the beach where I can spend a full day relaxing and enjoying the sun.
If you could have lunch with a well-known figure (living or not), who would it be and why? Diana, Princess of Wales, because she was the people's princess and she helped bring awareness to delicate topics such as landmines and HIV. She used her fame for good and was a dedicated mother.
Where is your favorite place to hang out? I enjoy visiting the local mom and pop restaurants that offer ethnic food and drinks from our culture. As a Hispanic, I enjoy rich, flavored food. One place that comes to mind is Ball & Chain.
What do you love most about the industry? As a real estate professional I have the opportunity to meet new people and service the community. As a single mother of two my career offers me the flexibility to be able to attend to my children, earn a decent living, and help others achieve their American dream of buying or selling a home.
How do you distinguish yourself from the crowd of agents? I truly believe in customer service and being able to connect with your clients needs and wants in a timely matter. I treat my clients as part of my family placing myself in their shoes and providing them the resources they need to save time and money at the closing table.
What is the most difficult aspect of your job? The appraisal aspect
Where do you go to network and meet new clients? I am affiliated with the Miami Association of Realtors which is involved with many organizations including the YPN. I also participate in local community service groups for children like the Boys and Girls Club of Miami and the Susan G. Komen Race for a Cure.
What has been your greatest accomplishment? My greatest accomplishment was when I faced my own fears and focused on my career as a real estate agent. Recently divorced with minor children I was forced to consider not being a full time Realtor anymore to find a more stable employment.
What was the last good movie you saw or book you read? Concussion
What is your favorite restaurant? Ruth's Chris Steakhouse in Coral Gables and Smith and Wollensky in Miami Beach
Architecturally speaking, what is your favorite building in Miami? Perez Art Museum
What kind of car do you drive? Audi A5 Convertible
Smartphone or paper? Smartphone
What is your favorite city after Miami? Key Largo
In 10 words or less, what is your advice for someone new to the industry? Fake it until you make it!
What's your favorite real estate iPhone/Android app? I use Homesnap and Homedisclosure. It's a user friendly, reliable source of informaiton and right on my phone I can see the details of estimated value, rental analysis property history, property summary, local schools, property lines similar homes for sale and sold in the area, and then forward it to my client by text, email, Facebook, messenger, etc.
Who are your favorite people to follow on Twitter? Ellen, Joel Osteen, Miami Herald, CNNMoney, Shape Magazine