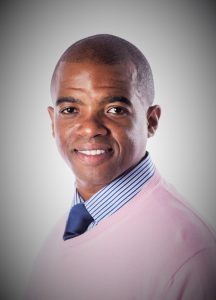 Name: Roudy Thomas
Title: Sales Associate
Company: Mast Realty
What was your first job in the realty industry? Sales Associate
Where did you grow up? Miami, FL
Growing up, what did you want to be? Registered Nurse
What do you do to relax when you're stressed? Exercise
If you could have lunch with a well-known figure (living or not), who would it be and why? Damond John. He is a smart guy and successful businessman.
Where is your favorite place to hang out? Home
What do you love most about the industry? The industry is dramatic and fascinating.
How do you distinguish yourself from the crowd of agents? Caring personality
What is the most difficult aspect of your job? I am not able to purchase every property that has potential.
What was the last good movie you saw or book you read? The One Thing by Gary W. Keller & Jay Papasan
What is your favorite restaurant? Cantina La Veinte
Architecturally speaking, what is your favorite building in Miami? EAST Miami Hotel
What kind of car do you drive? Lincoln MKX
Smartphone or paper? Paper
What is your favorite city after Miami? Naples, FL
In 10 words or less, what is your advice for someone new to the industry? Focus on the one thing that matters.
What's your favorite real estate iPhone/Android app? ShowingTime