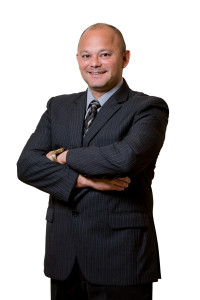 Name: Orlando "Tommy" Merced
Title: Realtor
Company: The Realty Shop, Inc.
What was your first job in the realty industry? Back in 1998 as a Real Estate Sales Agent in NYC
Where did you grow up? New York City
Growing up, what did you want to be? Business Professional
What do you do to relax when you're stressed? Love the outdoors and nature. Hiking trails do wonders to clear the mind and refocus.
If you could have lunch with a well-known figure (living or not), who would it be and why? Gary Vaynerchuk, I believe that he is more of my style in execution and action taking.
Where is your favorite place to hang out? I can't say I have a favorite place. I really love the outdoors and nature. So I would say as long as I am at park, beach, river, etc. – I'm happy. Of course if my wife and kids are with me, that's the "icing" on the cake.
What do you love most about the industry? I am extremely humbled and love the fact that I can make a real change in someone's life.
How do you distinguish yourself from the crowd of agents? Simply put, I give my all to make sure my clients are satisfied. I see a lot of agents treat their clients like transactions. That bothers me.
What is the most difficult aspect of your job? When my seller closes the door to a home he or she or they have lived in for years or where their children were raised. Those emotions are genuine and difficult to see.
Where do you go to network and meet new clients? I like to go to places like the supermarket, baseball fields, hair stylist – places I frequent. I also host investment work groups.
What has been your greatest accomplishment? Being a husband and father
What was the last good movie you saw or book you read? Movie: Million Dollar Arm. Book: The Power of Broke by Daymond John & Daniel Paisner
What is your favorite restaurant? Duffy's Sports Grill
Architecturally speaking, what is your favorite building in Miami? The Atlantis Condominium
Smartphone or paper? Smartphone
What is your favorite city after Miami? Fort Lauderdale, FL
In 10 words or less, what is your advice for someone new to the industry? Never stop learning, and mentor.
What's your favorite real estate iPhone/Android app? Realtor.com
Who are your favorite people to follow on Twitter? Gary Vaynerchuk