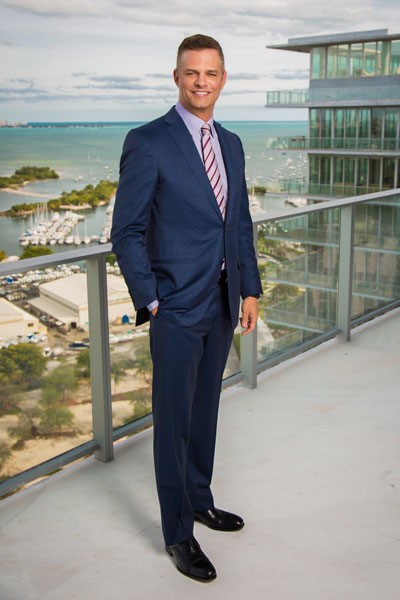 Name: Todd LaPenta
Title: Senior Loan Consultant/Sales Manager
Company: Caliber Home Loans
What was your first job in the realty industry? Began with Wells Fargo in 1992
Where did you grow up? Orlando, FL
Growing up, what did you want to be? Professional Tennis Player
What do you do to relax when you're stressed? Officiate Division 1 College Football
If you could have lunch with a well-known figure (living or not), who would it be and why? Nelson Mandela. I would want to learn his ability to forgive and never give up on his dreams.
Where is your favorite place to hang out? Smith & Wollensky
What do you love most about the industry? Helping others achieve their short and long term real estate goals and seeing them into their dream home where future memories will be created
How do you distinguish yourself from the crowd of agents? I provide effective, ongoing communication with an emphasis towards delivering world class service for my clients and referral partners.
What is the most difficult aspect of your job? Making sure today's buyers understand some of the federal law changes as it relates to disclosure requirements and the need for today's clients to embrace the digital mortgage technology that is new to most clients.
Where do you go to network and meet new clients? BNI, Realtor lunch and learns, meet-up events, etc.
What has been your greatest accomplishment? Being recognized in the top 1% of all mortgage originators in the United States
What was the last good movie you saw or book you read? Empire of the Sun
What is your favorite restaurant? Il Gabbiano
Architecturally speaking, what is your favorite building in Miami? 1000 Biscayne Blvd by Zaha Hadid Architects
What kind of car do you drive? BMW X6
Smartphone or paper? Smartphone
What is your favorite city after Miami? Medellin, Colombia
In 10 words or less, what is your advice for someone new to the industry? Build trust and relationships with your clients
Who are your favorite people to follow on Twitter? Oprah Winfrey