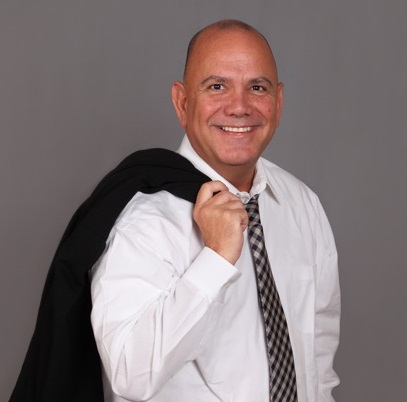 Name: Francisco Angulo
Title: Sales Manager
Company: Coldwell Banker Coral Gables
What was your first job in the realty industry? Doing rentals in Coral Gables. It was lots of fun.
Where did you grow up? Caracas, Venezuela
Growing up, what did you want to be? A Campaign Manager for someone running for President
What do you do to relax when you're stressed? Go to the beach and eat good food
If you could have lunch with a well-known figure (living or not), who would it be and why? Pete Sampras and Monica Seles, two tennis legends
What do you love most about the industry? Meeting people every day
How do you distinguish yourself from the crowd of agents? Opening my heart and being a straightforward, transparent person
What is the most difficult aspect of your job? Understanding the needs of a client
Where do you go to network and meet new clients? Miami Association of Realtors networking events
What has been your greatest accomplishment? Living life to the fullest with no fear
What was the last good movie you saw or book you read? The Four Things That Matter by Ira Byock
What is your favorite restaurant? Pascal's On Ponce, a French restaurant
Architecturally speaking, what is your favorite building in Miami? One Thousand Museum
What kind of car do you drive? Lexus
Smartphone or paper? Smartphone
What is your favorite city after Miami? Athens, Greece
In 10 words or less, what is your advice for someone new to the industry? Follow your heart. Work hard. Success will come.
What's your favorite real estate iPhone/Android app? Realtor.com
Who are your favorite people to follow on Twitter? Ellen DeGeneres