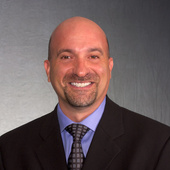 What was your first job in the realty industry? My first job as an agent was in 1997 with Prudential out in Pembroke Pines when it was first heating up.
Where did you grow up? I grew up in Myrtle Beach, SC and went to every school there until I left for the University of South Carolina in Columbia.
What do you do to relax when you're stressed? A nice glass of bourbon and a fine cigar is all I need to wind down and in this business, unfortunately, that's quite often.
Growing up, what did you want to be? I had no idea what I wanted to be when I was a kid, but for a brief time as a teen I wanted to be a secret service agent after watching the movie To Live and Die in L.A.
If you could have lunch with a well-known figure (living or not), who would it be and why? If I could have lunch with anyone it would without a doubt be the The Boss, Bruce Springsteen.  I am a big fan.  His music and lyrics give people hope. Everything he does has substance.  It's nothing like today's junk. Experiencing him and the E Street Band live is mindblowing.
Where is your favorite place to hang out? I like hanging out in Wynwood the most. It's the coolest part of Miami and I want to enjoy it now before all of the big franchises move in and ruin it.
What do you love most about the industry? I'll be honest with you, I don't like much about the real estate industry anymore, but what does give me satisfaction is when someone really wants my help and needs it and I am able to get him what he wants.
How do you distinguish yourself from the crowd of agents? I distinguish myself with knowledge. From tax laws to social media, I can do it all, and I am self taught. Most agents have no idea how to use social media and that is why a lot of their budget goes to someone who does.
What is the most difficult aspect of your job? The most difficult aspect of this job is competing with someone who is willing to work for peanuts.  How do you combat that?
Where do you go to network and meet new clients?I don't network much, but when I do it's at weddings and bar mitzvahs.
What has been your greatest accomplishment? My greatest accomplishment was when I hit No. 1 at one of my previous offices. It took me five years and I had to surpass 125 agents. It was gratifying until the company gave me a dollar store frame as a gift.
What was the last good movie you saw or book you read? I like the Coen Brothers when it comes to movies, so anything they do is good. I just watched Fargo again for the 100th time. As far as books go, I literally read every day. Real books, too. Right now I'm reading "To Rule the Waves" by Arthur Herman. It's about the rise of the British navy throughout history. You would be surprised at how everything these guys did over the last 400 years affected the rest of the world and how much of what they did is still used today, including terms like "three squares a day" when someone describes the meals they receive in jail, etc.  The term came from the fact the Brits ate off of square wooden plates in the navy.
What is your favorite restaurant? Whenever I get a chance I love eating at either Havana's in Cooper City, which has real, authentic Cuban food, or Kush in Wynwood.  Their menu is super eclectic and and the interior super divey, but that's the way I like it.
Architecturally speaking, what is your favorite building in Miami? I don't have a favorite building in Miami.  They all look the same now.  Just a bunch of highrises with zero personality.  The real architecture is in Miami Beach. Just walking down Lincoln Road is a real treat.
What kind of car do you drive? I'm driving a beat-up old Yukon right now.  I just totaled my hybrid a few weeks ago and I still can't decide what I want.
Smartphone or paper? I use smartphone and paper. But when it comes to contracts, notes, letters, etc. it's only paper. I am old school.
What is your favorite city after Miami? My favorite city is Montreal. I love Canada in general, but Montreal is a super special place. It's like being in Europe. You can tell these people care about zoning, culture, preservation and transportation. Miami is nice, but let's face it, they don't preserve anything and build on everything.
In 10 words or less, what is your advice for someone new to the industry? My best advice to any greenhorn is to find something else to do.  But if they insist, and they usually do, it would be to learn as much as possible before going out.
What's your favorite real estate iPhone/Android app? I don't really use any of my real estate apps. They're all junk. I tried them all and they just disappoint. I think agents use them to look and sound important.
Who are your favorite people to follow on Twitter? I am a big Twitter fan. It's my favorite of all social media. I follow a lot of people and I have over 1,100 followers. People like me because I post great content that relates to them, not a bunch of garbage like how much I hate the president. But my favorite is simply following my alma mater, South Carolina, and keeping up with all of the sports teams.