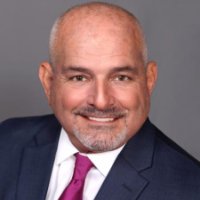 What was your first job in the realty industry? I was a sales associate from the beginning.
Where did you grow up? I was born in New York, but raised in Miami from 1953.
Growing up, what did you want to be? I wanted to be an airline pilot, and I got my wish. I became a pilot for Eastern Airlines.
What do you do to relax when you're stressed? Typically I go sailing for the day. Something about being on the water with nothing but the sound of wave splashing against the boat.
If you could have lunch with a well-known figure (living or not), who would it be and why? The person I would want to have lunch with is Robert Herjavec (Shark Tank). I would pick his brain about business and his success story.
Where is your favorite place to hang out? I can generally be found at the Coconut Grove Sailing Club shop talking with the other sailors.
What do you love most about the industry? Generally, it is waking up every morning knowing that the day will be different from the day before, and that I will be meeting new people.
How do you distinguish yourself from the crowd of agents? I am a low-key, soft-sell individual. The relationship is what matters to me, with the actual business secondary.
What is the most difficult aspect of your job? Stopping at the end of the day. In this business, one can continue to work 12 to 15 hours a day. I feel everyone needs to stop and make time for themselves.
Where do you go to network and meet new clients? Chamber meetings and events, political fundraisers, association meetings and networking events.
What has been your greatest accomplishment? By far it would be being a father to my two sons. Both are well on their way to successful careers. We have stayed very close, even though one lives in Atlanta and the other in Central Florida.
What was the last good movie you saw or book you read? "My Life Behind The Spiral," by Steve Young
and "You Don't Have To Be A Shark," by Robert Herjavec
What is your favorite restaurant? Clearly it would be Flamings in the Gables.
Architecturally speaking, what is your favorite building in Boston? I must go with One Thousand Museum. Although not finished yet, it will be one the most breathtaking buildings in Miami.
What kind of car do you drive? Currently I drive a 2015 Cadillac SRX.
Smartphone or paper? I'm a bit old fashioned and would prefer to read from paper, but I am trying to get used the smartphone by reading the news from it every day.
What is your favorite city after Miami? I absolutely love South Florida, so, I'd say Ft. Lauderdale would be next.
In 10 words or less, what is your advice for someone new to the industry? Establish a daily routine that will help you grow.
What's your favorite real estate iPhone/Android app? The iPhone by far.
Who are your favorite people to follow on Twitter? This one I cannot answer…I do not Tweet.
—
Do you want to be featured in our Agent Snapshot? Fill out our questionnaire, and you'll be featured too!