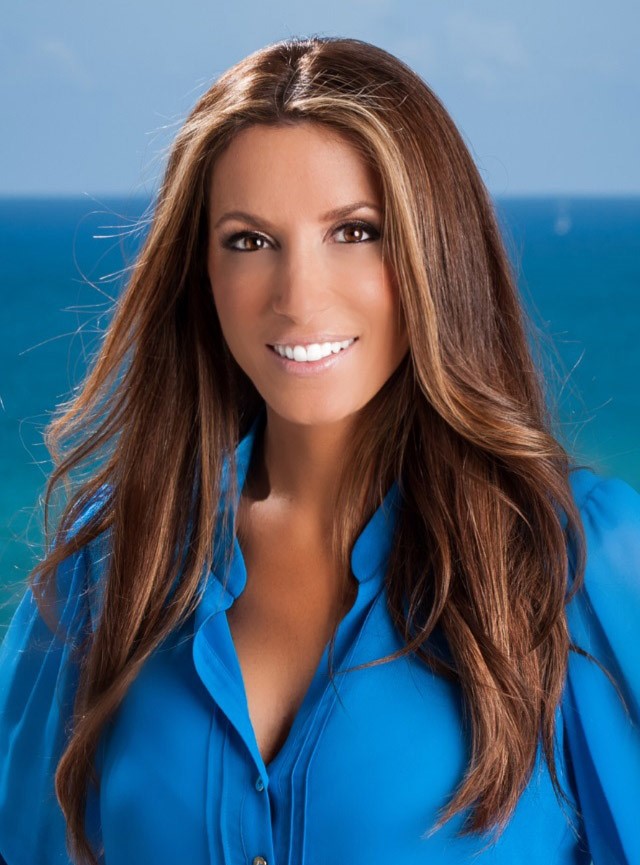 What was your first job in the realty industry? I was the exclusive listing agent on the Senada Adzem Team at Douglas Elliman.
Where did you grow up? Orange County, California
What do you do to relax when you're stressed? Boating, beaching or anything on the water
Growing up, what did you want to be? A meteorologist
If you could have lunch with a well-known figure (living or not), who would it be and why? Ivanka Trump. I admire her intelligence, her eloquence and I would love the privilege of learning more about our industry from her experience.
Where is your favorite place to hang out? Any local place with a great outdoor patio and live music
What do you love most about the industry? The fascinating clientele with whom I am so lucky to interact on a daily basis. Every day brings a new challenge and no two days are ever the same.
How do you distinguish yourself from the crowd of agents? I try to be as authentically "me" as possible. I conduct my business in the same manner as my personal life and in this job I believe that is everything. And I have fun while doing it!
What is the most difficult aspect of your job? Some days things just don't work out, in spite of trying as hard as you can and doing everything right.
Where do you go to network and meet new clients? I am very active in local charity work and causes near and dear to my heart. That makes networking worthwhile for me.
What has been your greatest accomplishment? Being named as one of Palm Beach Illustrated Magazine's Palm Beach Beauties in recognition of my philanthropic efforts
What was the last good movie you saw or book you read? I love to read autobiographies. I just finished reading "Fairy Tale Interrupted" about the life of JFK Jr.
What is your favorite restaurant? Sea Watch in Pompano Beach. It is a classic and the view can't be beat.
Architecturally speaking, what is your favorite building in Miami? Apogee South Beach
What kind of car do you drive? A Jeep Wrangler Unlimited. My clients absolutely love it.
Smartphone or paper? A lot of both.
What is your favorite city after Miami? Los Angeles
In 10 words or less, what is your advice for someone new to the industry? Find an amazing mentor, hang on to every word they say.
What's your favorite real estate iPhone/Android app? Besides EKey I must have access to Pandora. Playing music at my showings and opens is a must.
Who are your favorite people to follow on Twitter? The Robb Report, Dottie Herman and Fredrik Eklund