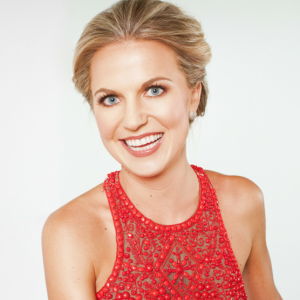 What was your first job in the realty industry? I was an agent with Century 21
Where did you grow up? Russia and Florida
What do you do to relax when you're stressed? Meditation and yoga
Growing up, what did you want to be? Something in the medical field, interacting with and helping people to live a healthier life
If you could have lunch with a well-known figure (living or not), who would it be and why? From the past, Albert Einstein – who wouldn't want to have lunch with him to discuss matter? Anthony Robbins is a great motivator and successful entrepreneur. Always a great inspiration.
Where is your favorite place to hang out? The beach during the day. But there are too many wonderful places all over Miami that are fun to hang out with good friends to mention.
What do you love most about the industry? Connecting with interesting people from all over the world, some of whom become friends
How do you distinguish yourself from the crowd of agents? Look at our company's website BrosdaandBentley.com – classy, comprehensive and very informational. The website is a reflection of my personality and the professional agents employed. I know the Miami real estate market inside out, I do my research very well and I am more of a listener than a talker when interacting with clients. Prospects and clients value my competence.
What is the most difficult aspect of your job? I don't believe in problems, only in opportunities and solutions – but "situation solving" is the most trying part of real estate.
Where do you go to network and meet new clients? Local and international events and conventions/exhibits and industry gatherings.
What has been your greatest accomplishment? Being a mom
What was the last good movie you saw or book you read? I am currently reading "The Alchemist" by Paulo Coelho
What is your favorite restaurant? Anything by José Andrés (The Bazaar)
Architecturally speaking, what is your favorite building in Miami? One Thousand Museum by Zaha Hadid
What kind of car do you drive? A Night Star Edition G Wagon
Smartphone or paper? Smartphone and paper
What is your favorite city after Miami? New York City
In 10 words or less, what is your advice for someone new to the industry? Be a self-motivated entrepreneur and pay attention to detail.
What's your favorite real estate iPhone/Android app? Matrix Mobile
Who are your favorite people to follow on Twitter? I do not have a personal Twitter account. The company's account is professionally managed by our social media company.