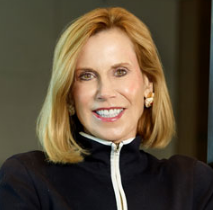 What was your first job in the realty industry? I was a real estate assistant for my parents' realty firm in Oshkosh, Wisconsin when I was 17 years old.
Where did you grow up? Oshkosh, Wisconsin
What do you do to relax when you're stressed? I try to work out or take a hot bath.
Growing up, what did you want to be? I always liked branding, fashion, marketing and sales.
If you could have lunch with a well-known figure (living or not), who would it be and why? Tony Robbins. I love his outlook and I believe in his ideas and energy.
Where is your favorite place to hang out? At the barn with my three horses
What do you love most about the industry? The people, and the challenges of putting together the deal
How do you distinguish yourself from the crowd of agents? Constant marketing, and regardless of market, following up and keeping a good database
What is the most difficult aspect of your job? This year, it's been getting price reductions and pricing things correctly
Where do you go to network and meet new clients? Volunteering and my pursuing my hobbies and interests. I meet many new people and everyone likes talking about real estate.
What has been your greatest accomplishment? My happy marriage and family, of course.
What was the last good movie you saw or book you read? Zillow's book on real estate.
What is your favorite restaurant? Anything Indian and spicy
Architecturally speaking, what is your favorite building in Miami? The Four Seasons in Surfside or Vizcaya for historic sites.
What kind of car do you drive? A black Jaguar four-door with the long wheel base. It's great for clients.
Smartphone or paper? Smartphone and paper – I need it all.
What is your favorite city after Miami? Aspen
In 10 words or less, what is your advice for someone new to the industry? Take as many classes through our board as you can. If you can, hire a coach and spend money on marketing yourself and your speciality. Don't give up because the job is not as easy as it looks. Make sure you write personal notes.
What's your favorite real estate iPhone/Android app? Evernote
Who are your favorite people to follow on Twitter? I don't have time to follow anyone!