What was your first job in the realty industry? My first realty job was actually a CMA for an investor. It was tough, but I did not want to lose that client I asked for help everywhere and was able to sell a strip mall. I was overwhelmed with happiness.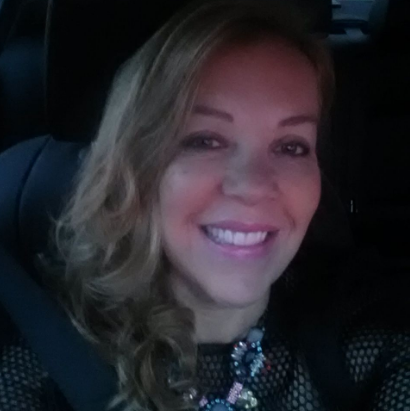 Where did you grow up? I grew up in Brazil.
Growing up, what did you want to be? I've always loved reading and pretended to be a doctor. So, I wanted to be one. Later, I found out that it was hard for me to deal with sick people all the time, so I graduated as a Portuguese teacher with a Master in literature.
What do you do to relax when you're stressed? Lie down by the pool with eyes closed.
If you could have lunch with a well-known figure (living or not), who would it be and why? Zibia Gasparetho, a well known Brazilian writer. She is so wise and her life experience is immeasurable. I would love to hear some of her advice in person.
Where is your favorite place to hang out? Coffee shop
What do you love most about the industry? Meet people and learning how different they can be. What is gold for one person can be nothing for another. It is amazing.
How do you distinguish yourself from the crowd of agents? I am truly interested in people, and I care about what they think. We live in a very "me" generation, which sometimes is the wrong direction for getting others to like you. With that said, I listen and I try to be loyal to what they are looking for.
What is the most difficult aspect of your job? Unfortunately, to deal with unprofessionalism in our industry.
Where do you go to network and meet new clients? I travel abroad or meet friends and clients for coffee or lunch.
What has been your greatest accomplishment? Take care of my parents until the end.
What was the last good movie you saw or book you read? I am reading "Nonviolent Communication: A Language of Life" by Marshall Rosenberg, also "A Triade do Tempo" by Christian Barbosa. I saw the movie "The Accidental Tourist," an old movie.
What is your favorite restaurant? I love trying new places especially that serves good seafood. The Sea Grill, Greek, in North Miami Beach is at the top of my list.
Architecturally speaking, what is your favorite building in Boston? Eighty Seven Park in Miami
What kind of car do you drive? BMW
Smartphone or paper? Smartphone
What is your favorite city after Miami? New York
In 10 words or less, what is your advice for someone new to the industry? Qualify prospects;
follow up;
master your area;
Be persistent;
Don't give up.
What's your favorite real estate iPhone/Android app? I like Homesnap, it allows me to take a picture of a property and get all the information on the spot. Super cool.
Who are your favorite people to follow on Twitter? Guy Kawasaki
—
Do you want to be featured in our Agent Snapshot? Fill out our questionnaire, and you'll be featured too!