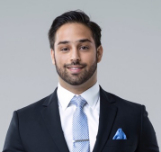 What was your first job in the realty industry? I began investing in real estate at an early age, as soon as I graduated from high school and while going to college. At that time I was investing in real estate with my family and I was the co-founder of my wife's mortgage company.
Where did you grow up? I grew up in Miami.
What do you do to relax when you're stressed? When I'm a bit stressed I take time to pray and meditate reading my Bible, and usually like to go to the beach with my wife and three children.
Growing up, what did you want to be? Growing up I wanted to be an entrepreneur. I didn't know the term but I remember saying in elementary school I wanted to work for myself.
If you could have lunch with a well-known figure (living or not), who would it be and why? Of course, the one name that has shaken all ages: Jesus. I would have many questions for Him, his teachings are so simple yet complex for all situations of life. I believe He can give great insight to many uncertainties.
Where is your favorite place to hang out? My favorite place to hang out is at the beach or out on a boat. This is why I love Miami!
What do you love most about the industry? I enjoy the interactions with my clients, who become long-term friends, and the rapid pace of the industry. Architecture has always been something that attracts me, and through the years the stories that come together with real estate are amazing. Real estate is so much more than a structure – it's part of our livelihoods.
How do you distinguish yourself from the crowd of agents? I am very authentic and go above and beyond for my clients. I am passionate about treating others how I would like to be treated in all areas of life.
What is the most difficult aspect of your job? Unprofessional agents and disloyal clients
Where do you go to network and meet new clients? Most of my business comes from referrals, people who trust me.
What has been your greatest accomplishment? I approach situations in life as small speed bumps. No matter how great they look, my greatest accomplishments in life would be keeping "big situations" small. Life is always happening – it's all about moving forward.
What was the last good movie you saw or book you read? Recently a client/friend recommended "Outliers" written by Malcolm Gladwell. It's a book about the story of success. I have not finished it yet but I'm learning a lot from it, more for my children than for myself.
What is your favorite restaurant? I am a big fan of Peruvian food. I found a fantastic Peruvian place called Ceviche 105.
Architecturally speaking, what is your favorite building in Miami? The Freedom Tower. Architecture goes beyond the structure.
What kind of car do you drive? I have decided to go green with a 2014 Toyota Prius.
Smartphone or paper? Smartphone. You need to be up to speed with technology in this day and age.
What is your favorite city after Miami? Santiago de Cuba. I was born there, although I didn't grow up there. I have been back and the architecture, culture and access to beautiful beaches…I have to say it's my second favorite city.
In 10 words or less, what is your advice for someone new to the industry? Be resilient, find what you're good at and go!!!!
What's your favorite real estate iPhone/Android app? Waze. It's not a real estate app, but it makes my job more efficient getting me to appointments quicker.
Who are your favorite people to follow on Twitter? I'm not a big Twitter fan. The only social media app I usually use is Instagram.