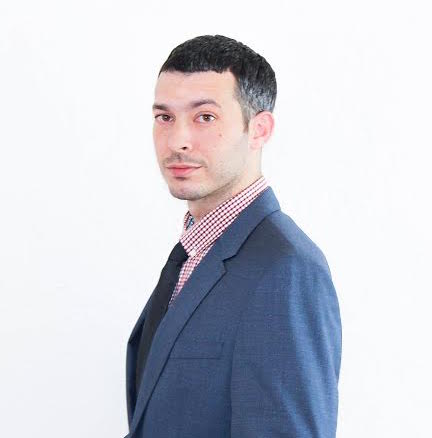 What was your first job in the realty industry? Appraisals.
Where did you grow up?
Miami.
What do you do to relax when you're stressed?
Take a drive, walk or hang out by the water.
Growing up, what did you want to be?
I always wanted to do something involved with real estate.
If you could have lunch with a well-known figure (living or not), who would it be and why?
Jorge Perez. He built an empire and some of Miami's most beautiful high rises. I would love to pick his brain a bit.
Where is your favorite place to hang out?
Coconut Grove.
What do you love most about the industry?
Helping others.
How do you distinguish yourself from the crowd of agents?
I always put my clients' needs first, never my commission.
What is the most difficult aspect of your job?
The most challenging part would be some investors' unrealistic perceptions of their property or investment.
Where do you go to network and meet new clients?
Coral Gables' Chamber of Commerce, Young Entrepreneurs, etc.
What has been your greatest accomplishment?
I haven't gotten there just yet!
What was the last good movie you saw or book you read? Two good books are "The 10x Rule" and "The 48 Laws of Power." One good movie I saw was "The Big Short."
What is your favorite restaurant?
I have so many! Romeo's Café is an amazing experience because it has no menus.
Architecturally speaking, what is your favorite building in Miami?
One Thousand Museum.
What kind of car do you drive?
Hummer H3.
Smartphone or paper?
Both.
What is your favorite city after Miami?
San Francisco.
In 10 words or less, what is your advice for someone new to the industry?
When you feel you're about to give up, push ten times harder!
Who are your favorite people to follow on Twitter?
Grant Cardone.