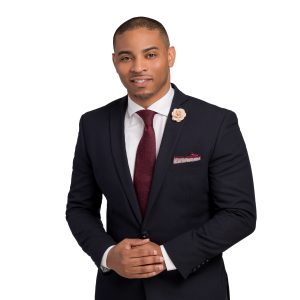 Name: Devana Johnson
Title: Realtor
Company: Real Estate Sales Force
What was your first job in the realty industry? Real Estate Professional
Where did you grow up? Miami, FL
Growing up, what did you want to be? I wanted to be an investor and buy real estate.
What do you do to relax when you're stressed? I listen to music or watch re-runs of Martin.
If you could have lunch with a well-known figure (living or not), who would it be and why? I would love to sit down and have lunch with Nikola Tesla. Although not recognized, Nikola Tesla was one of the world's greatest inventors and most brilliant people to walk the earth. I would pick his brain about his approach to making an invention or coming up with an idea.
Where is your favorite place to hang out? Wood Tavern in Wynwood. I enjoy the music and the vibe there.
What do you love most about the industry? Every deal/transaction leaves me with the feeling of gratitude and accomplishment.
How do you distinguish yourself from the crowd of agents? I try to be the best dressed realtor in the room! Seriously, I try to distinguish myself from other realtors by simply going above and beyond for all my clients. I provide welcome packages of the area the new home is being purchased in to my buyers. Even after the purchase, I follow up with my buyers and sellers to make sure the transition is going as smooth as possible.
What is the most difficult aspect of your job? Expecting others to have the same level of courtesy and respect as I do
Where do you go to network and meet new clients? Starbucks
What has been your greatest accomplishment? Getting my first multi-million dollar listing
What was the last good movie you saw or book you read? The last good book I read was "The Four Agreements".
What is your favorite restaurant? Il Gabbiano in Miami
Architecturally speaking, what is your favorite building in Miami? Brickell City Centre in Brickell
What kind of car do you drive? BMW 750Li
Smartphone or paper? Smartphone
What is your favorite city after Miami? Asheville, NC
In 10 words or less, what is your advice for someone new to the industry? Never chase a commission check
What's your favorite real estate iPhone/Android app? RPR
Who are your favorite people to follow on Twitter? Sean Diddy Combs