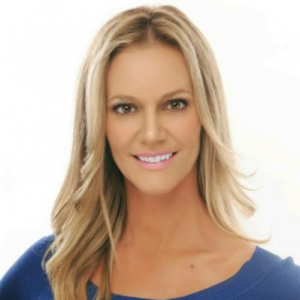 What was your first job in the realty industry? My first job in real estate was selling general real estate.
What do you do to relax when you're stressed? The moment I see the water I am relaxed. Any day I can get on my paddle board and explore the ocean, I am in my own little utopia.
Where did you grow up? I am from St. Cloud, Minnesota.
Growing up, what did you want to be? It was my goal to be in the news entertainment field. I was fortunate enough to work in television for nearly a decade. I produced the late night news in Palm Springs, Calif. and Richhmond, Va.
If you could have lunch with a well-known figure (living or not), who would it be? Bill Gates, a man who is phenomenally so successful yet so humble and thoughtful of others. This is someone we could all learn a thing or two from.
Where is your favorite place to hang out? Great restaurants with good food, wine and friends. Any local event, from farmers markets to art shows.
What do you love most about the industry? There are so many reasons I love the industry. Everyday you are dealing with something and someone different. It is a career that you are constantly learning and growing from. Never a dull moment.
How do you distinguish yourself from the crowd of agents? In an industry full of sales people, be your true authentic self. I believe people have a distrust of those involved in our industry, but when you are geniune it shows and people/potential clients appreciate it.
What is the most difficult aspect of your job? Managing the different personalities that can be involved in a transaction and making sure everyone works together for the ultimate goal of a successful closing with happy buyers and sellers.
Where do you go to network and meet new clients? The people who live in your community can be your best source of referrals. I make it a point to go on daily walks and talk to all my neighbors. I am their go-to resource for any real estate questions, which in turn leads to listings and sales. Never underestimate the power of word of mouth
What is your favorite restaurant? It changes but right now I think my favorite restaurant is Sapphire Indian Cuisine in Boca Raton.
Architecturally speaking, what is your favorite building in Miami? Regalia is absolutely stunning. From the curvature of the building's exterior to the stunning finishes and jaw dropping views, it's a very hard building to beat
What kind of car do you drive? Currently I drive a Lexus SUV
Smartphone or paper? Why choose? I use both.
What is your favorite city after Miami? It depends on my mood. If I'm looking for a little vacation I think there is nothing better than Morada. However, I do think the charm and community feel of Deerfield Beach is incredible.
In 10 words or less, what is your advice for someone new to the industry? You get what you put in. Stay focused and you will be successful.
Do you want to be featured in our Agent Snapshot? Fill out our questionnaire, and you'll be featured too!