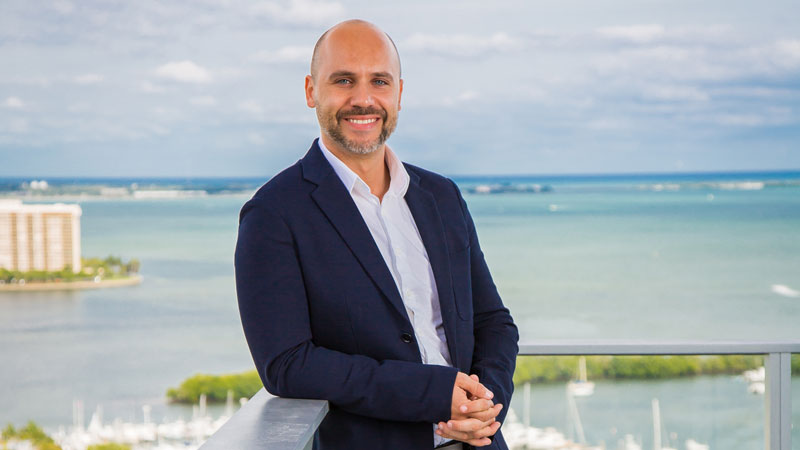 Mitja Pizzedaz
Residential and Commercial Specialist
Elite Ocean View Realty
It's people like Mitja Pizzedaz who embody the adage "quality over quantity." Pizzedaz made the switch into real estate four years ago after having worked for four years as a regional sales manager for Unilever Italy, and since the career change he has proven that he is a force to be reckoned with. In his current position as a property specialist for Elite Ocean View Realty, Pizzedaz has been working mainly with investors interested in multifamily and commercial businesses, but also handles deals for friends and family, and is always open to new clients.
In 2016, Pizzedaz closed three building sales, all off-market deals in which he represented both the buyer and the seller. The largest of these deals was a 10-unit building in North Beach, sold for around $2 million. He attributes his success to his ability to locate hard-to-find, off-market deals and to overcome the challenges of networking and building momentum in real estate. What was initially a complicated purchase ended up evolving into a close friendship that Pizzedaz continues to benefit from, as he is now his client's investor.
There are multiple secrets to his success. Pizzedaz believes that empathy and honesty are key qualities when it comes to making his clients feel taken care of. "Once trust is established, the rest comes naturally." He works to maintain a pleasant and professional demeanor and to always show up prepared. Pizzedaz is also a member of the National Association of Realtors and a licensed Community Association Manager, both which also give him an additional edge in his career.
Pizzedaz carries his "quality over quantity" approach into his personal life as well. He is proud of his Italian heritage and loves crafting home-cooked meals for his fiancée and their son. He also enjoys playing soccer on the weekends and considers himself to be an avid reader. Pizzedaz is fluent in English, Spanish and Italian.