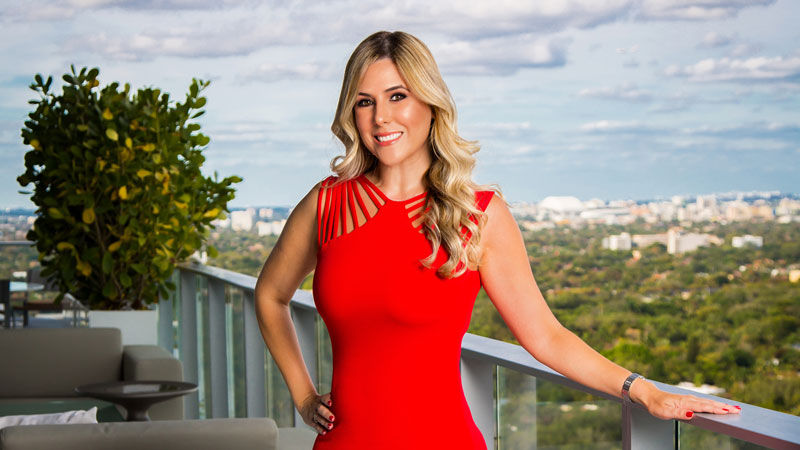 Bianca M. Guevara, PA
Broker Associate
LUXE Properties, LLC
When Bianca M. Guevara says she knows Miami like the palm of her hand, she means it. The Miami native combines her real estate expertise with intimate local knowledge to provide unparalleled insights into Florida's many cities and neighborhoods. As a broker associate with LUXE Properties, LLC, Guevara works with clients ranging from entrepreneurs to recent immigrants and works with a wide range of properties: luxury condos in Fort Lauderdale, large properties in the Redlands, starter homes in Homestead, old Spanish gems in Coral Gables and luxury units in Brickell with breathtaking of views Biscayne Bay.
In 2016, after just two years in the industry, Guevara was awarded Top Producing Agent of LUXE Properties for the year's highest sales. "I worked in private equity for 13 years before I stumbled into real estate," she says. "I'm lucky that I found my calling later in my life. I have a passion for this career and I love what I do."
Guevara says her biggest accomplishments involve helping future homeowners bring their goals to fruition — something she was able to do in 2016 for a personal acquaintance, her manicurist. "I feel pure admiration for [these] hard working Cuban immigrants that just got to this beautiful country three years ago," she says. Guevara says she's honored to help immigrants like her manicurist make their dreams of homeownership a reality.
In the same year, Guevara closed nine real estate transactions and totaled $3 million in closings in June alone. "My father had just passed away two months prior and I always say that he's my guardian angel and sent me a lot of clients to keep me very busy during such a trying time," she explains.
It also helps that Guevara is available around the clock to be there for her clients, taking a hands-on, tailored approach regardless of whether they're selling or buying. Combining that flexibility with her professionalism, integrity and dedication to the job has proven to be a winning approach — new clients often hear about Guevara through word-of-mouth recommendations or read her online reviews and reach out to her via social media.
Guevara is a member of the Women's Council of Realtors, National Association of Realtors and The Florida Association of Realtors. When she's not working, she enjoys photography, home decorating and traveling around the world to places like Thailand, Scotland, Ireland, England, Australia, New Zealand and Fiji.