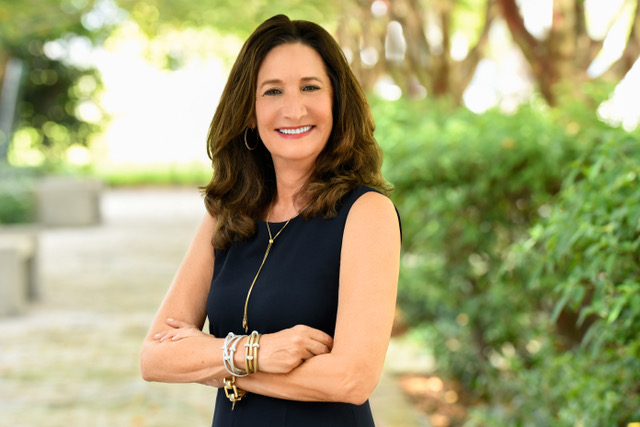 What was your most interesting job before going into real estate? When I was 17, I was a part-time teller at a bank.
Where did you grow up? Miami Beach
Growing up, what did you want to be? A teacher
What do you do to relax when you're stressed? I take a walk on Miami Beach's boardwalk. This is the best way for me to clear my head, take a breath and just relax.
If you could meet any well-known figure (living or not), who would it be and why? Anne Frank — she was such a brave and inspirational young woman.
Where is South Florida's best-kept secret? The cinnamon buns at Knaus Berry Farm in MIami.
What do you love most about the industry? Working in real estate, you come into contact with such interesting kinds of people. I love the feeling I get knowing I am helping them and their families find their dream home.
What is the most difficult aspect of your job? Time management
What's your best advice for generating new leads? Asking for referrals
What are you binge-watching/reading/listening to lately? I've been watching "The Undoing" with Nicole Kidman, and currently listening to Santana
What's your favorite meal in South Florida? Fried chicken from Joe's Stone Crab
Architecturally speaking, what is your favorite building in South Florida? The Caribbean in Miami Beach
What's the weirdest thing that's ever happened to you on the job? I was out with clients showing a condo and the valet mistakenly brought us the wrong car. It was only after we were driving away that we realized we weren't in the car we drove there in!
What's one thing people might be surprised to learn about you? I love to paddle board and be out on the water
What's your favorite vacation spot and why? Santorini, Greece — the water and the mountains are breathtaking
In 10 words or less, what is your advice for someone new to the industry? Do your research, use your resources, and love what you do.
Who are your favorite people to follow on social media? The Schwartz Team @theschwartzteam and Liza Schwartz Jewelry @lizaschwartzjewelry