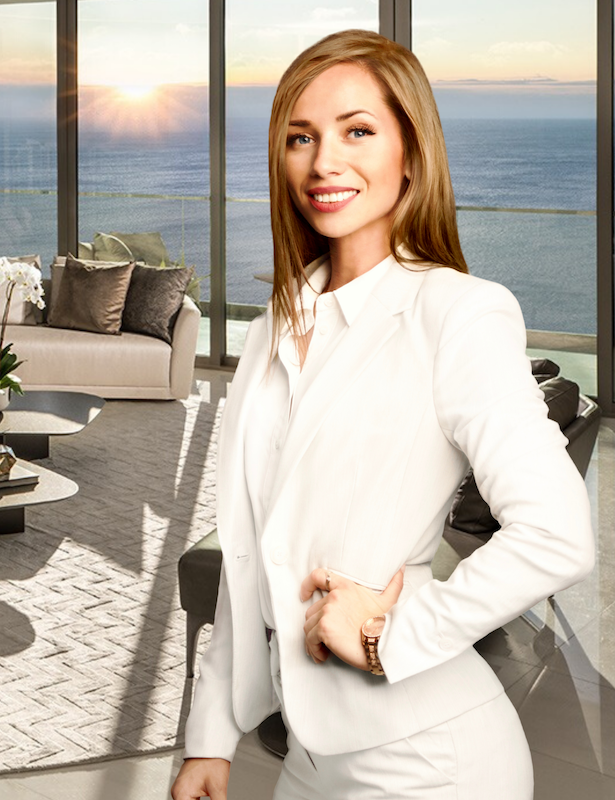 What was your most interesting job before going into real estate? With a bachelor's degree in law and a master's in criminal investigations, I worked in finance negotiations for SC Media Directories SRL in Romania. It gave me the chance to make great connections, build my international database and learn the English language at the same time.
Where did you grow up? I grew up in the Republic of Moldova, a country nestled between Romania and Ukraine, with a Guinness World Record for having the world's largest underground wine cellar. My father was an engineer and my mother a French and Russian professor. I grew up with a classic childhood and acquired essential life lessons.
Growing up, what did you want to be? As a child, I wanted to be an artist and perhaps an actor, but mostly my first passion came from painting on everything I could see. From the moment I've been able to hold a pencil in my hand, it became something I embraced. My mother signed me up for art school while I was still in high school. I still paint in my free time just to remind myself of the good old days.
What do you do to relax when you're stressed? To relax, I paint, exercise and meditate. Art allows me to relax the most; being creative frees my mind to find peace and feed my soul. It also gives me a certain freedom and it lets me breathe a different kind of happiness. If I don't have enough time available, then I take a few deep breaths and have a couple of minutes of short meditation.
If you could meet any well-known figure (living or not), who would it be and why? Warren Buffet, Tony Robins, Oprah. It would be a privilege to meet all these great icons and absorb everything they have to share one-on-one.
Where is Miami's best-kept secret? The Vizcaya Museum and Gardens, a historic Italian estate encircled with breathtaking botanical gardens and art exhibits. It is one of my favorite places, great for weddings and high-end events.
What do you love most about the industry? What I love the most is that real estate is not only about buildings, architecture and concrete. It is the emotion behind it, the feeling it can create for someone, those family dinners held together in a private and harmonious place they call it home. It is the space where children grow up and build unforgettable memories.
What's your best advice for generating new leads? The best way, especially in 2020, is leveraging internet marketing as much as possible. It is crucial to connect with someone new every single day and get them on the phone. If you can connect with one new person every day, that will be an extra 360 people over the course of a year. That is powerful.
What are you binge-watching/reading/listening to lately? Reading: Tony Robbins Unlimited Power and George S. Clason's The Richest Man in the Babylon. Watching: Bravo's Million Dollar Listing. Listening to: Kurt Mortensen's "Maximize your Influence" podcast.
What's your favorite meal in Miami? A year ago, I dedicated myself to a vegan lifestyle, a commitment I am proud of. My favorite meal is at the Coconut Grove Farmers Market. They have the best vegan food in town; everything made organically, tasty and fresh.
Architecturally speaking, what is your favorite building in Miami? One Thousand Museum — its designer, Zaha Hadid was the first woman to win the Pritzker Architecture Prize.
What's the weirdest thing that's ever happened to you on the job? I was assisting a broker with an open house for a $10 million-dollar home, when a group of people came just for selfies. They asked me if I could take their pictures on the balcony with the downtown view, then left without saying anything.
What's one thing people might be surprised to learn about you? One thing that always surprises people is when they learn that I do kickboxing. I do it mainly to instruct my body and my brain to be present in the moment and of course, to burn extra calories.
What's your favorite vacation spot and why? Croatia is one of my favorite places to go. The atmosphere is just incredible, with its delightful sunsets on and clear waters.
In 10 words or less, what is your advice for someone new to the industry? It's not who you know, it's who knows you. Build long-term relationships.
Who are your favorite people to follow on social media? Tony Robbins, Ryan Serhant, Fredrik Eklund and Gary Vee, among others.