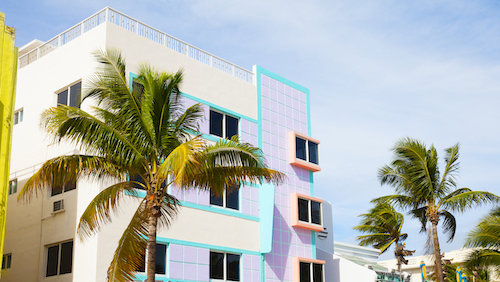 A surge in home and condo inventory is making Miami one of the most attractive real estate markets for buyers in the U.S. this year.
A recent report from Zillow, using its proprietary Buyer-Seller Index, named the Miami-Fort Lauderdale area the second-best buyer's market in the nation on the heels of the spring homebuying season. Only New York City was found to be a better deal for buyers, although Miami had the Big Apple beat in a number of ways:
A median home value of $283,800, far lower than New York's $438,300 median.
A greater share of active listings that have seen a price cut since going on the market (16.7 percent).
A more favorable sale-to-list-price ratio — recent sales in Miami have closed for 93.9 percent of their list price on average.
Median days on market represented New York City's one point of contention against Miami, according to Zillow data. Listings in NYC right now typically spend 132 days on the market, compared to 99 in the Miami area, and a longer listing period tends to benefit buyers. Two other major Florida metros, Tampa and Orlando, also landed in Zillow's top 10 for the most buyer-friendly markets.
Miami's status as a homebuyer haven squares with recent data showing continual listing growth and steady affordability compared to the national average. Miami's condo market especially has gotten more attractive to buyers as more developers roll out big discounts or even fatter agent commission offers. Combined with a strong local economy and, of course, the weather, it's easy to see why Florida and Miami in particular are pulling in more out-of-state homebuyers.