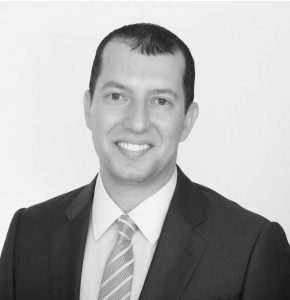 Name: Jordan Millman
Title: Broker
Company: West Avenue Realty
What was your first job in the realty industry? My first job in the industry was working for a company called Majestic Properties. It was later acquired by Douglas Elliman.
Where did you grow up? I grew up in Pinecrest, Florida.
Growing up, what did you want to be? I knew since elementary school that I wanted to be a businessman like my grandfather but didn't find my passion in real estate until I purchased my first property in South Beach in the year 2000.
What do you do to relax when you're stressed? I like to go to Equinox and schedule a massage if I am stressed. If I really need a break I will plan a staycation in Miami Beach or the Florida Keys for the weekend.
If you could have lunch with a well-known figure (living or not), who would it be and why? That's a tough one. I suppose a lunch with Moses could be enlightening.
Where is your favorite place to hang out? I like to take walks on Brickell Key when it's cooler. Wynwood and Lincoln Road are always entertaining as well.
What do you love most about the industry? I like meeting new people and the fact that you are in control of your own career and schedule. Unlimited income potential is not a bad thing as well.
How do you distinguish yourself from the crowd of agents? I think I have a good pulse on the market, which gives the ability to identify opportunities in the market that many agents often overlook.
What is the most difficult aspect of your job? One of the most challenging parts of the job is dealing with indecisive and or unmotivated buyers and sellers. There are always opportunities in any market but you have to be willing to take action.
Where do you go to network and meet new clients? The best networking is through existing clients.
What has been your greatest accomplishment? My greatest accomplishment was been helping raise my 3-year-old daughter. Being a parent isn't easy, but there is nothing more rewarding than to give and receive unconditional love.
What was the last good movie you saw or book you read? I recently saw "Into the Wild" again. It's a great story on someone who decides not to conform to society and live life based on his passion not other peoples; expectations of him.
What is your favorite restaurant? One of my favorite places to eat is a small cafe called Bluetree. They have the best acai in the city.
Architecturally speaking, what is your favorite building in Miami? Even thought it's not open yet, I believe 1000 Museum will be the most architecturally significant in the city with no close runner-up.
What kind of car do you drive? I drive a Range Rover Sport Supercharged. It is very practical car for real estate and still satisfies my need for speed with the V8 Supercharged engine.
Smartphone or paper? Save trees — smartphone.
What is your favorite city after Miami? I really like Los Angeles. I feel it has a lot of arts, culture and food but is another melting pot like Miami.
In 10 words or less, what is your advice for someone new to the industry? Work hard, stay focused and try to be different.
What's your favorite real estate iPhone/Android app? I have a love/hate relationship with Zillow.
Who are your favorite people to follow on Twitter? I don't really use Twitter, but on Instagram I supposed the Rock and Kevin Hart are always fun to watch.