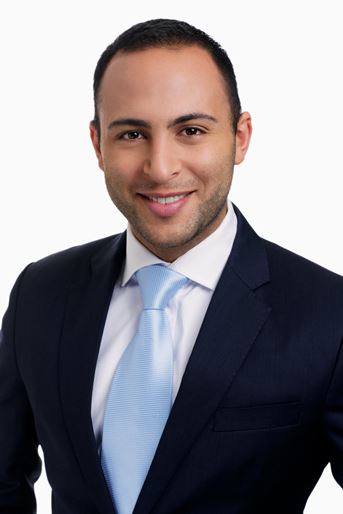 Name: Daniel Mordechai
Title: Licensed Real Estate Agent Florida & NYC
Company: Ancona Real Estate
What was your first job in the realty industry? I joined Simona Stanica's team "The Stanica Team" at Douglas Elliman in NYC. I learned a tremendous amount from Simona.
Where did you grow up? Long Island, New York!
Growing up, what did you want to be? Growing up I was the child that would challenge the norms of society. I would try to see things from the other side. I enjoyed debating and considered the law field but after graduating college I knew I didn't want to pursue law.
What do you do to relax when you're stressed? I'm a full time realtor but on the side I am an Equinox instructor. I teach yoga for athletes, plus high intensity interval training and cycling classes.
If you could have lunch with a well-known figure (living or not), who would it be and why? Oskar Schindler, a man who risked his life to save the Jews during the Holocaust. No need to explain why.
Where is your favorite place to hang out? In New York, it's at home with the family and my puppy. In Miami, it's by the pool in the shade with a La Croix soda and music in my ears.
What do you love most about the industry? That there is enough room for everyone to make a living.
How do you distinguish yourself from the crowd of agents? I build relationships with clients. It's not about their commission to me.
What is the most difficult aspect of your job? I would say the emotional aspect of it. When working on residential transactions, one must keep in mind the clients are also having an emotional transaction. These homes have sentimental value and at times they may allow their emotions to take over. I want to help but they need to ride the wave out in order to move on.
Where do you go to network and meet new clients? Chambers of commerce, temple services and young professional events.
What has been your greatest accomplishment? Gaining 200 contacts in one week!
What was the last good movie you saw or book you read? Office Christmas Party – BEST MOVIE!
What is your favorite restaurant? Tasty Beach Cafe in Miami Beach.
Architecturally speaking, what is your favorite building in Miami? Oceana Bal Harbour. Hands down.
What kind of car do you drive? One with four tires and a steering wheel
Smartphone or paper? Smartphone.
What is your favorite city after Miami? Jerusalem, Israel
In 10 words or less, what is your advice for someone new to the industry? Be patient, be persistent, trust yourself.
What's your favorite real estate iPhone/Android app? Realtor.com
Who are your favorite people to follow on Twitter? Ryan Serhant, he's actually really funny.