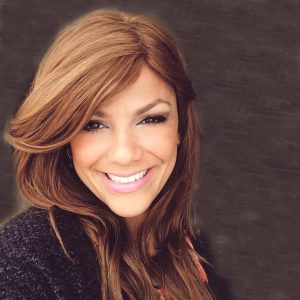 Name: Netta-Ann Twito
Title: Realtor
Company: Best of Luxury Realty
What was your first job in the realty industry? I worked for a private lending fund as a case manager handling international client assets and office real estate in other states. Then I became a realtor.
Where did you grow up? Cooper City, FL
Growing up, what did you want to be? Race car driver or veterinarian
What do you do to relax when you're stressed? Go to the beach, go on nature trails and bring my camera to take beautiful photos
If you could have lunch with a well-known figure (living or not), who would it be and why? Frederik Eklund from Million Dollar Listing to pick his brain and get inside tips on becoming the best in the business.
Where is your favorite place to hang out? My backyard or the beach
What do you love most about the industry? The negotiation and making that customer happy while getting the best deal
How do you distinguish yourself from the crowd of agents? Honesty and loyalty. Gaining my customers' trust is key especially when I sell to them over the phone if they are out of the country or state.
What is the most difficult aspect of your job? Educating unrealistic customers. Deals can go sour when either side has unrealistic expectations and nobody wins.
Where do you go to network and meet new clients? Anywhere and everywhere, if we're talking somehow I will discuss what I do for a living.
What has been your greatest accomplishment? Selling to my first buyer over the phone without ever meeting them and selling my first listing in less than 24 hours.
What was the last good movie you saw or book you read? The Sell by Frederik Eklund
What is your favorite restaurant? This little French bistro in Jerusalem
Architecturally speaking, what is your favorite building in Miami? The Porsche Design Tower in Sunny Isles
What kind of car do you drive? Volkswagen GLI
Smartphone or paper? Paper
What is your favorite city after Miami? Jerusalem
In 10 words or less, what is your advice for someone new to the industry? Work hard, don't give up, and stay focused.
What's your favorite real estate iPhone/Android app? Dotloop for the paper trails.
Who are your favorite people to follow on Twitter? Frederik Eklund, Bethenny Frankel and Ivanka Trump