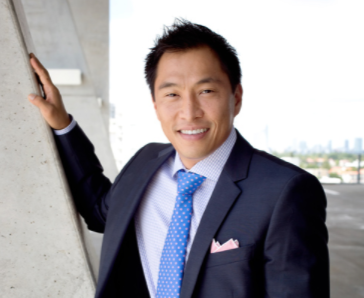 What was your first job in the realty industry? Marketing Coordinator
Where did you grow up? Orlando
What do you do to relax when you're stressed? Surf or work out
Growing up, what did you want to be? A professional baseball player
If you could have lunch with a well-known figure (living or not), who would it be and why? Tupac Shakur and Biggie at the same time – when they weren't fighting, just to experience them freestyling.
Where is your favorite place to hang out? The beach
What do you love most about the industry? The freedom to do what you want, where you want, when you want
How do you distinguish yourself from the crowd of agents? I keep it real.
What is the most difficult aspect of your job? The expectation buyers and seller have that are not realistic
Where do you go to network and meet new clients? I mainly meet new clients through referrals.
What has been your greatest accomplishment? Living life in the present
What was the last good movie you saw or book you read? "Exit Through the Gift Shop"
What is your favorite restaurant? Milos (Greek) and Gabose (Korean BBQ)
Architecturally speaking, what is your favorite building in Miami? Jade in Sunny Isles
What kind of car do you drive? A BMW X4
Smartphone or paper? Both
What is your favorite city after Miami? Aspen, Vail and Breckenridge, in Colorado
In 10 words or less, what is your advice for someone new to the industry? "Better to have part of something, than all of nothing"
What's your favorite real estate iPhone/Android app? Mortgage Calculator
Who are your favorite people to follow on Twitter? All the ESPN commentators