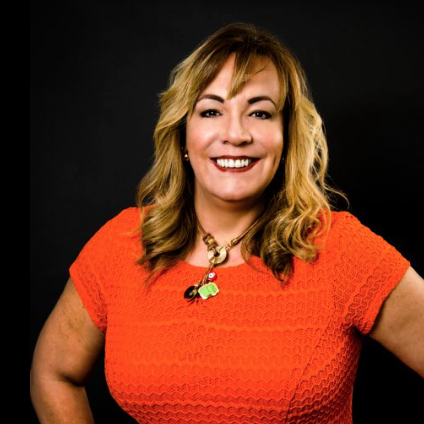 What was your first job in the realty industry? I have been working in the same company since I became a Realtor in 2010, working with potential tenants during the crisis.
What do you do to relax when you're stressed? Read, read, read…and when I feel more creative, I like to prepare different meals – gourmet, exotic, original recipes. My family, of course, prefers that type of relaxation therapy.
Where did you grow up? In Caracas, Venezuela.
Growing up, what did you want to be? I wanted to be a model, which I did during my younger years.
If you could have lunch with a well-known figure (living or not), who would it be? Ronald Reagan. I would love to know more about the struggle to become a famous actor. And then going from that to being the one of the most respected, loved and remembered presidents of the United States.
Where is your favorite place to hang out? A bistro café anywhere.
What do you love most about the industry? The networking possibilities.
How do you distinguish yourself from the crowd of agents? Thanks to my strong personality and my obvious leadership skills.
What is the most difficult aspect of your job? Being involved in many leadership positions in the industry, maintaining a logical agenda has become a difficult situation – especially finding time to have a real private life.
Where do you go to network and meet new clients? Anywhere. You are having a party, a training session, a mixer, a corporate meeting, you name it and I'll be there.
What has been your greatest accomplishment? Financial independence.
What was the last good movie you saw or book you read? I just finished reading "Inferno" by Dan Brown.
What is your favorite restaurant? Any Italian restaurant.
Architecturally speaking, what is your favorite building in Miami? Cielito Lindo – the courthouse in Downtown. It's being renovated right now. And definitely the Adrian Arch Center.
What kind of car do you drive? A Lexus.
Smartphone or paper? Both. I'm very visual and need to write things down to really get them in. But after, I'll pass everything to my electronic devices and apps. If not, I would not be able to keep up with my super hectic agenda.
What is your favorite city after Miami? Buenos Aires…or maybe NYC. Not really sure.
In 10 words or less, what is your advice for someone new to the industry? Keep going. Never stop trying. Opportunity will not knock on the door; you need to get out there and find it. But it's there…trust me.
What's your favorite real estate iPhone/Android app? Go MLS Miami.
Who are your favorite people to follow on Twitter? Anyone smart enough to catch my attention.
Do you want to be featured in our Agent Snapshot? Fill out our questionnaire, and you'll be featured too!