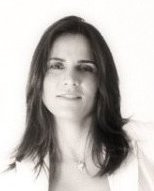 What was your first job in the realty industry?
Real estate.
Where did you grow up?
Brazil.
What is your favorite free-time activity?
Running and friends.
What do you do to relax when you're stressed?
Running and prayer.
Growing up, what did you want to be?
A teacher.
If you could have lunch with a well-known figure (living or not), who would it be?
Jesus Christ.
Where is your favorite place to hang out?
Home.
How do you distinguish yourself from the crowd of agents?
Honesty and transparency.
What is the most difficult aspect of your job?
HOA.
Where do you go to network and meet new clients?
Brazil.
What has been your greatest accomplishment?
Selling a $6.2 million condo unit.
What was the last good movie you saw or book you read?
"You Can Sell Anything" by Gary Goodman.
What is your favorite restaurant?
Mediterranean.
Architecturally speaking, what is your favorite building in Miami?
The new court house.
What kind of car do you drive?
A 2012 Cadillac CTS-V sport sedan.
Smartphone or Paper?
Paper.
What is your favorite city after Miami?
Los Angeles.
In 10 words or less, what is your advice for someone new to the industry?
Advertise, advertise, advertise, advertise, advertise by two.
What's your favorite Real Estate iPhone/ Blackberry app?
Mortgage Calculator.
Who are your favorite people to follow on Twitter?
Nene Leakes from "The Real Housewives of Atlanta" and Donald Trump.