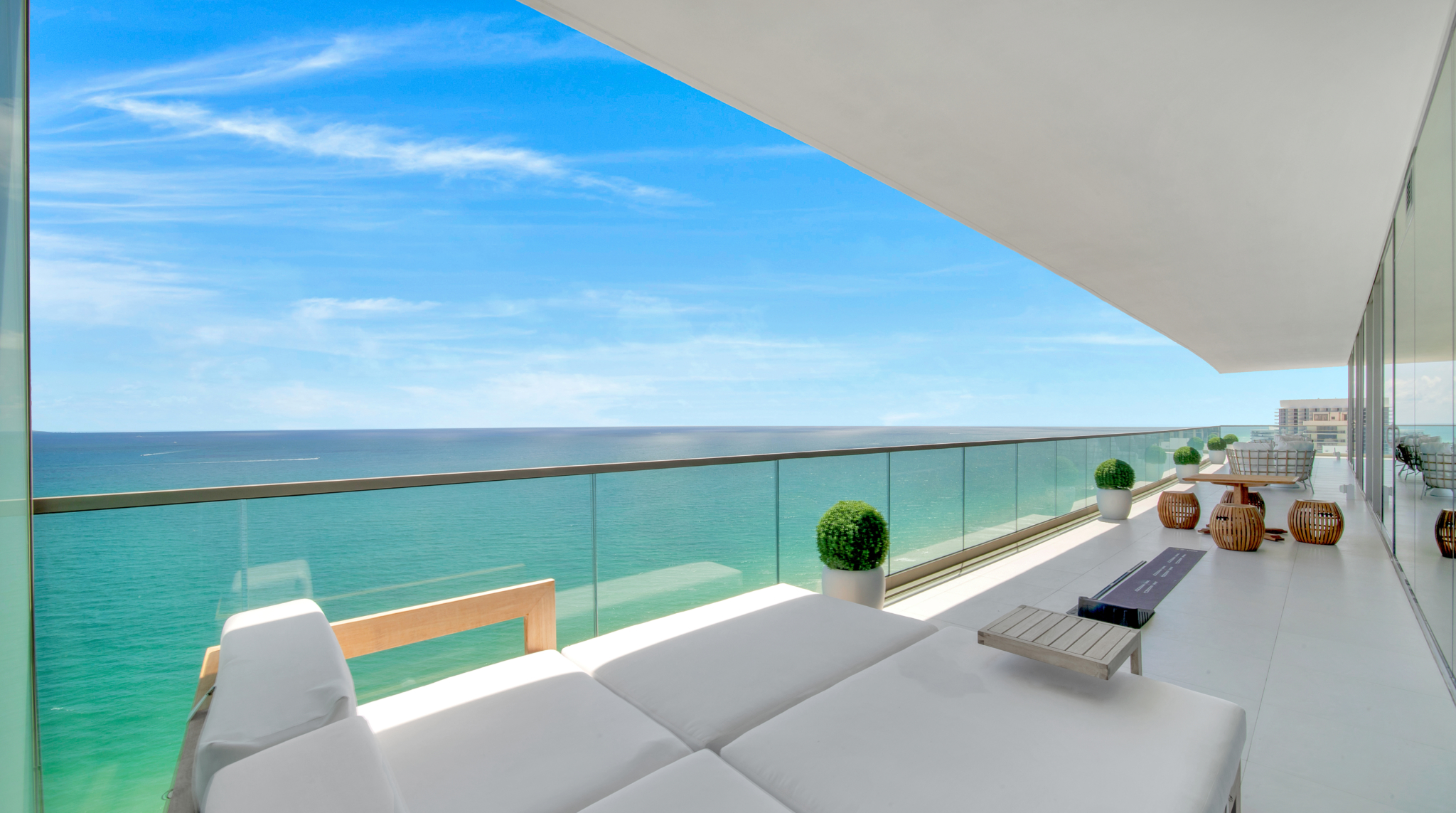 A lower penthouse in the Oceana Bal Harbour complex is on the market at $28,800,000.
The waterfront residence, located at 10201 Collins Ave., offers a combined two units with an oversized wraparound balcony.
At nearly 8,000-square feet, the residence features a master suite with two bathrooms and two boutique-style dressing rooms, two guest bedrooms with en suite bathrooms, a fourth bedroom that currently serves as an office, a den room and two half bathrooms.
The property is exclusively represented by Sandra Debuire, a global luxury specialist with Coldwell Banker Realty.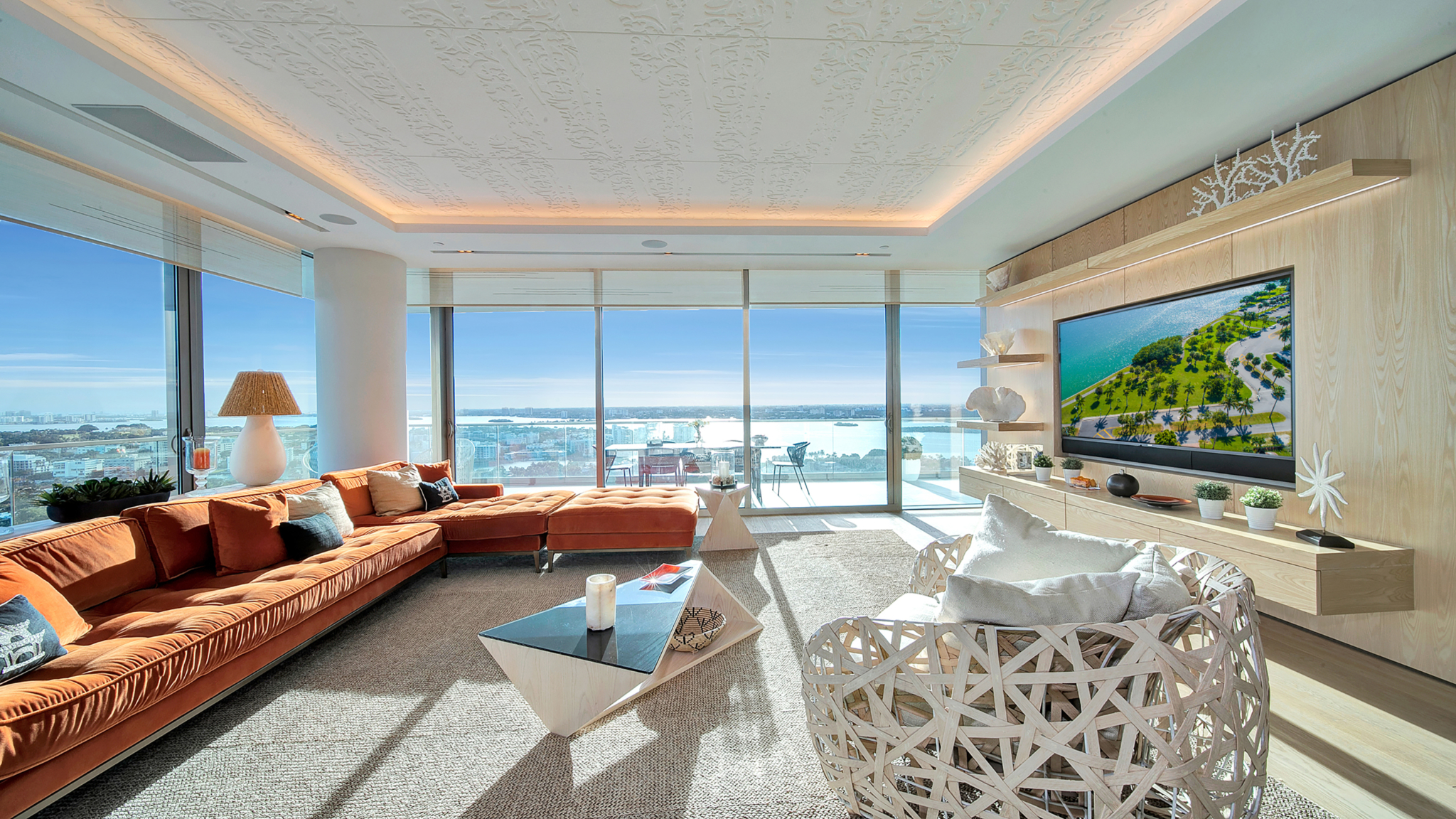 "The glass walls around this corner unit bring in natural light and stunning views while brilliantly extending the living space into the generous balcony," Debuire said in a press release. "This property perfectly demonstrates how a stellar design can take full advantage of a space and provide a seamless flow through the home."
Oceana Bal Harbour is known for its expansive, gallery-like units and its resort-style amenities, including 24-hour concierge service, pool-side service and spa.