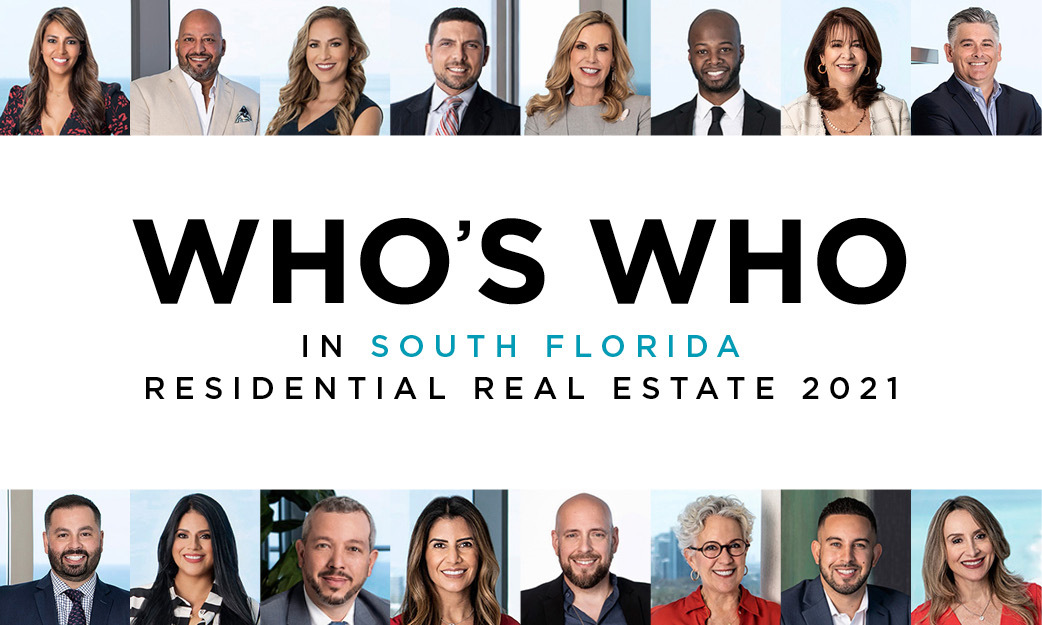 The 2021 edition of Who's Who in South Florida Residential Real Estate recognizes agents, brokers, lenders, developers, association executives and affiliates who dedicate themselves to the local real estate industry.
This year's Who's Who celebrates those who have consistently ranked among the top producers in their field, those who achieved a higher level and those who celebrated a noteworthy career accomplishment this year.
This year's Who's Who honorees impressed us with their dedication, tenacity and commitment to service. Find out what inspires them to operate with professionalism every day and how they've overcome obstacles to best serve their clients.
Read on to see who's who in South Florida residential real estate.
Photography by Dan Machnik
Special thanks to our beautiful photo shoot location, The Ritz-Carlton Residences Sunny Isles Beach