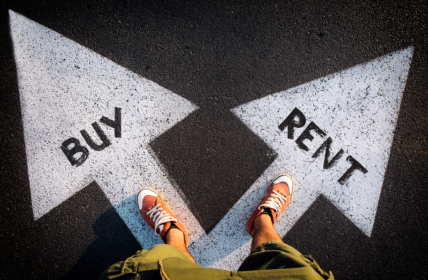 Clients on the fence about buying?
Here's a little tidbit that might help them decide whether or not it's time to buy their first home — it could save them some money.
A new report from ATTOM Data Solutions shows that renting a three-bedroom apartment is more expensive than owning in 63% of the 915 U.S. counties nationwide — that's despite the fact that median home prices are up, increasing average rents in 83% of those counties.
Miami-Dade County was identified as one of 44 counties with more than 1 million people where renting is more affordable than buying. Tampa was named one of 47 counties, out of 94, with between 500,000 and under a million where owning is more affordable than renting.
"Home-prices are rising faster than rents and wages in a majority of the country. Yet, home ownership is still more affordable, as amazingly low mortgage rates that dropped below 3 percent are helping to keep the cost of rising home prices in check," said Todd Teta, chief product officer with ATTOM Data Solutions. "It's startling to see that kind of trend. But it shows how both the cost of renting has been relatively high compared to the cost of ownership and how declining interest rates are having a notable impact on the housing market and home ownership."