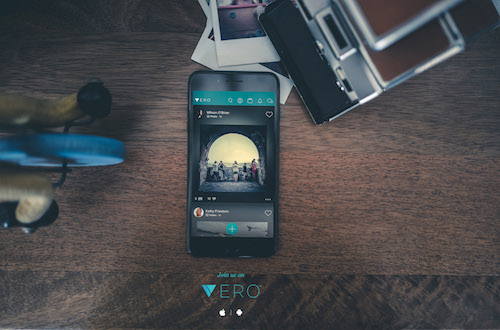 Facing growing scrutiny for privacy violations and obfuscating personal posts in favor of advertisers' paid posts, social networks are being forced to reexamine their ways before they're abandoned. Some users opt to go social network-free while others go in search of networks that cut out the noise — and the advertisements.
One such network is Vero, which has a main goal of "helping to address the digital addiction" by eliminating advertisements and data mining, as well as helping users measure their time spent on the platform. With Vero, users share what they like, from movies and books to photos and links.
Because there are no algorithms, users can choose whether to share their items with their whole list, just a few friends or a whole category of followers, which are divided into friends, close friends, acquaintances and followers. Shared items are then automatically saved into a library called Collections for easy searching later.
So will real estate agents flock to the new network in hopes of reaching a new audience? If so, they'll have to focus on personal engagements with their circles. Due to a lack of sponsored advertisements, agents who want to form connections with their audience will instead need to focus on building trust and relationships, perhaps by sharing news about the local market and focusing on mutual interests, such as interior design.
Upon its launch, Vero offered "free for life" subscriptions to its first million subscribers (it has nearly 3 million thus far; however, due to what it calls "service interruptions," all new users get free accounts until further notice. So if the time comes when Vero charges a fee, it will be time for agents to make a decision: pay for an account or continue to use free networks like Facebook and Instagram that offer the potential for paid advertisements.