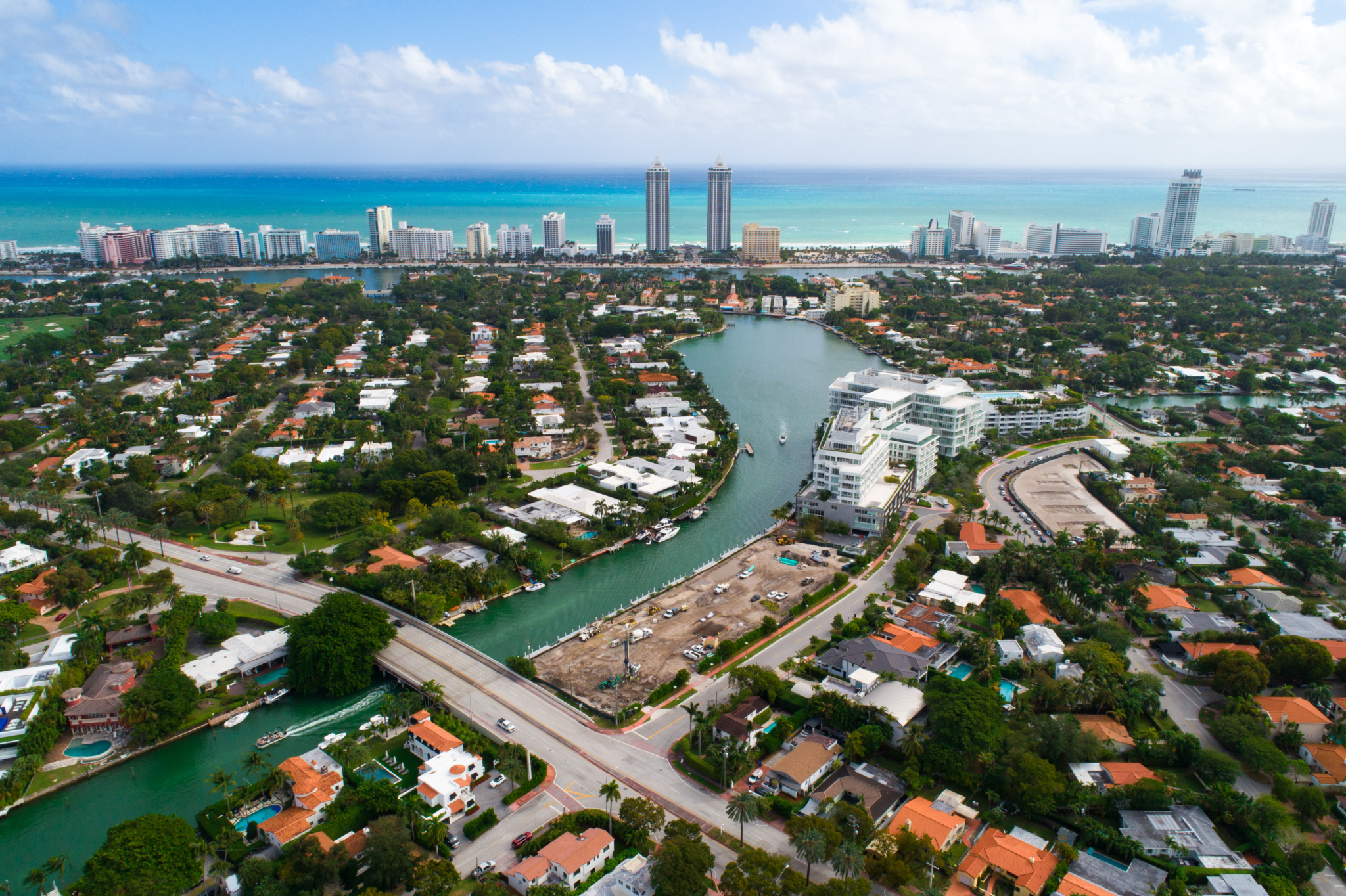 Amid an unprecedented demand for Miami Beach single-family waterfront homes with dockage, The Piero Lissoni Villa Collection at The Ritz-Carlton Residences, Miami Beach has simultaneously broken ground and launched sales.
Fifteen individual two-story villas, designed by Italian architect Piero Lissoni, are being exclusively marketed by Douglas Elliman Development Marketing.
"We are delighted to launch this superlative collection of Villas in this new year filled with optimism," said Douglas Elliman Florida CEO Jay Phillip Parker in a press release. "Miami is benefitting from a tremendous wave of buyers looking to reestablish here and The Piero Lissoni Villas offer a unique product that blends the amenities, service and lifestyle of a condominium with the privacy and control of a single-family home. This is all coupled with the exceptional Ritz-Carlton tradition of unrivaled service and quality for owners in an extraordinarily quiet neighborhood."
Located in the heart of Mid-Beach where lake, ocean and waterway meet, the free-standing two-story villas range in size from 3,263 to 4,643 square feet of living space with five different floor plans, all with interiors and exteriors designed by Piero Lissoni.
Eight of the stand-alone waterfront villas will have private boat dockage and seven garden villas will offer scenic secret gardens.
Residents will be able to take advantage of resort-style amenities including a residential art studio, 36 private boat slips, an on-site captained Frauscher day yacht, a half-acre rooftop pool deck with private cabanas and poolside private resident-only restaurant, and an ecological food forest and community garden.
"In collaboration with award-winning Miami architecture firm Choeff Levy Fishman Architecture and Design, Lissoni has envisioned each residence as its own concept, and has thought through every space, whether indoors or outdoors, to perfection — opening up the landscape with dramatically framed views that lead the eye to landscaped gardens and beyond," said GFI Development Company's Andy Ashwal in the press release. "The world-class design, personal services, location, and amenities of these 15 villas add up to one extraordinary way of life for an exceptional few."
The villas are priced from $4,375,000.