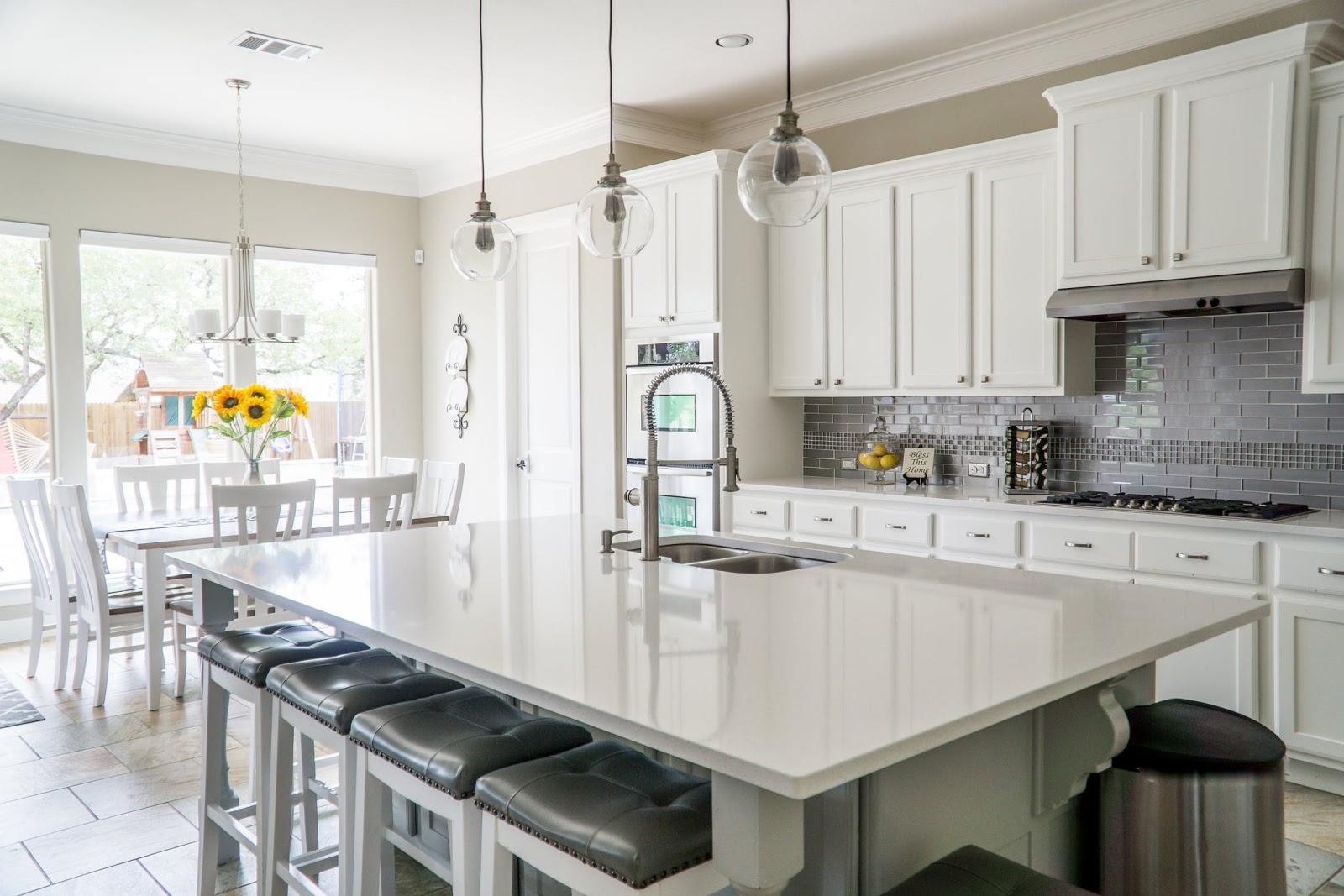 So, you've decided to list your property. You probably already know the value of curb appeal. It's no secret that most homebuyers are on the hunt for pretty houses that are move-in ready. While you'll have the occasional house flipper or DIYer who isn't scared away by big projects, most people searching for a home aren't looking to take on a big project after they buy.
Many homeowners who list their house hesitate to take on a remodeling or interior design task, because they're leaving the property anyway. Why take on a big project if you aren't going to be there much longer? However, if you want to sell your house fast in today's market, you'll need to take some extra steps to make your home stand out.
Here are a few interior design choices that will attract more property inquires, and ultimately, help you get your home sold.
Make the Space Feel Bigger
While the square footage of your home will determine the price, the feeling of the space is what wins over buyers. There are several tricks to making a space feel bigger than it is. For instance, be sure to choose furniture that isn't too bulky. You want there to be plenty of walking room, and large furniture can make any room feel small.
Also, allow natural light to flow in everywhere you can. Beyond that, light colors and minimal décor also open up a space.
Focus on Storage
Many buyers are looking for extra storage space. Walk-in pantries, garages, sheds, and big closets are all hot commodities for buyers. You can never have too much storage, so find places to add drawers, cabinets, and shelves. A great place to add storage is underneath the stairs.
Prioritize the Kitchen and Bathroom
Any real estate agent will tell you that it's the kitchen and the bathroom that sell the home. If these two areas are outdated or uninspiring in your property, you'll have an uphill battle trying to get offers. An excellent place to start is with countertops. Choosing natural stone, solid surface, or engineered quartz countertops are sure to make a positive impression.
Additionally, these two areas are great places to add that extra storage we talked about above.
Revamp the Floors
It's no surprise that hardwood remains the top flooring choice for buyers. If you have hardwood floors, check them out and make sure they're in mint condition. If not, have them stained or polished.
Conversely, carpet tends to be a turnoff for buyers. If you have carpet, you have a couple of options. Get it deep cleaned, and make sure that it looks appealing. Alternatively, choose a different flooring type. If hardwood floors are out of the budget, you can go for something like a polished concrete floor, which is both aesthetically pleasing and cost-effective.
Declutter and Get Organized
People need to be able to see themselves living in your home. If it's cluttered and disorganized, it's hard to do that. Also, messy spaces just aren't appealing. Get rid of any standing clutter in your home and organize the space. Since you're planning to move anyway, consider renting a storage building, and only keep the bare essentials in the house.
A decluttered, calming space will do wonders for attracting property inquiries.
Choose Neutrals and Cozy Elements
Again, people need to picture themselves living their lives in your home. If you have crazy colors or unique design elements, that might be harder to do. Re-paint any rooms whose colors are too loud and bold and consider toning down any design elements that might be too far out there for the everyday buyer.
Also, try to incorporate cozy elements. You want your property to feel warm, inviting, and homey. Wood is an excellent material to up that cozy factor. Wood floors, reclaimed wood furniture and tables, or faux wood ceiling beams, are all simple ways to incorporate wood in your design.
Think About the Backyard
Everyone thinks about the front yard because of its immediate effect on curb appeal, but a backyard can do more for selling a home than you think. When a house has a beautiful backyard, potential buyers immediately begin to picture their lives in that backyard, relaxing and watching the kids play or having a few drinks with their friends.
Put some thought into how you can make the backyard inviting and awe-inspiring. Adding a porch is a solid choice, and a garden can work wonders, too.
Add a Quirk
While most of the interior design advice for selling a home fast revolves around playing is safe with popular aesthetics and neutral colors, you still need a standout moment in your property. Most homebuyers are going to shop around, and you need something that will make your house stand out.
Maybe paint the door a vibrant color or add a quirky mailbox. If the prospective buyers can remember "the house with the funny mailbox," you're still in the running.
Interior Design Tricks Can Help Sell Your Property
Don't under-think the impact a few quick changes can make on sealing the deal. From larger remodeling projects to a quick coat of paint, the choices listed above can help take your home from "listed" to "sold." There are several other interior design tricks you can do, too. You just have to think about what prospective homebuyers are looking for and how you can incorporate those elements into your house.
Corey Tyner is a writer and business owner who helps sell homes fast. He is the founder of Cash land buyers Arizona and Austin Fast Sell Home Buyers. As one of the top real estate investors in Arizona with over a decade of experience, his work has been featured on Bigger Pockets, Real Estate Agent Magazine, and several other mainstream real estate investor publications.