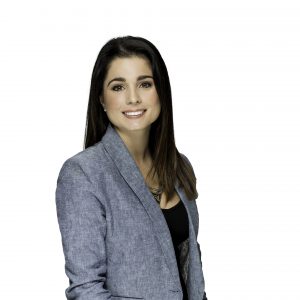 Name: Jenilyn Pedraza
Title: Realtor Associate
Company: Real Estate Sales Force
What was your first job in the realty industry? I worked as a paralegal reviewing contracts and preparing CMAs for defendants that had to put their home as collateral for bond.
Where did you grow up? Coral Gables, FL
Growing up, what did you want to be? Lawyer
What do you do to relax when you're stressed? Watch a funny movie or take my dog for a very long walk.
If you could have lunch with a well-known figure (living or not), who would it be and why? I would love to sit down with Miami's Mr. 305 (Pitbull) and pick his brain on what techniques he used to work on his mindset during the start of his career.
Where is your favorite place to hang out? My backyard, by the pool, listening to great music.
What do you love most about the industry? Watching my clients walk out of a showing with the "I got butterflies face" because they just found their future home. Priceless!
How do you distinguish yourself from the crowd of agents? I pick up my phone. Speed to lead is the magic sauce.
What is the most difficult aspect of your job? Realtors who unprofessionally list homes or have their sellers do the showings.
Where do you go to network and meet new clients? I attend yoga events, book clubs and happy hours in my farm area.
What has been your greatest accomplishment? Being in the industry for less than 3 years and making TOP AGENT out of 400+ agents in my firm.
What was the last good movie you saw or book you read? The Challenger Sale by Brent Adamson & Matthew Dixon. Great book on giving value to your clients and retaining their business
What is your favorite restaurant? Hillstones in Coral Gables. Hands down the best ribs in town
Architecturally speaking, what is your favorite building in Miami? Brickell City Center, it's a sexy building with all the right curves
What kind of car do you drive? BMW32i, Diesel
Smartphone or paper? Both, I like the feel of writing things down but love the convenience of not having to carry my notes/calendar on me all the time.
What is your favorite city after Miami? Siesta Key in Sarasota, FL
In 10 words or less, what is your advice for someone new to the industry? You must LEARN to EARN.
What's your favorite real estate iPhone/Android app? GoMLS
Who are your favorite people to follow on Twitter? I don't have Twitter but I do follow my gurus Gary V, Tom Ferry and Joel Osteen on Facebook.