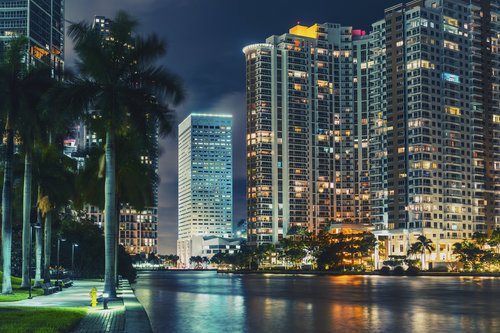 Less than two weeks after being elected mayor of Miami, former city commissioner Francis X. Suarez released a statement in The Miami Herald outlining his vision for the city, which has a big focus on housing.
Affordability has been a major issue in Miami's real estate market, as luxury condos and homes spring up around the city, often at the expense of renters and lower-income buyers who can no longer afford to live near the city center.
"Affordable housing is another major challenge we face," Suarez said in the Herald. "After traffic and mobility, the cost of housing in Miami is one of the most consistent complaints I have heard."
According to the Herald's endorsement op-ed in October, Suarez knows that housing is a way to address income disparity. In fact, he was key in the passage of Miami 21, an amendment that aimed to develop well-balanced neighborhoods that create jobs by incentivizing the construction of affordable housing.
"We are going to have to be smart, innovative and creative in the way we leverage resources to build more affordable-housing units in the city," Suarez continued in his recent statement. "This means creating more incentives for our partners in the private sector, as well as teaming up with other governments to maximize our resources."
Read his full statement in the Herald.