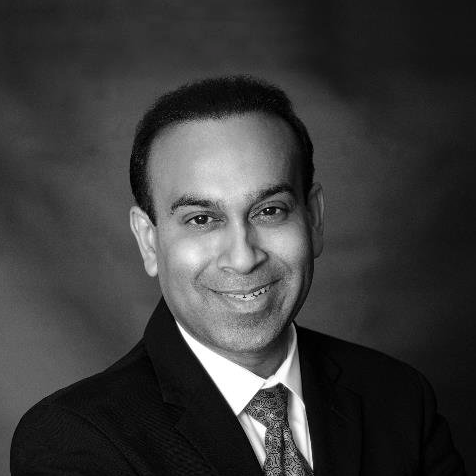 What was your first job in the realty industry? I worked at the Doran Jason Group in commercial real estate.
What do you do to relax when you're stressed? I don't get stressed very often, but when I am, it's great to drive around beautiful South Florida listening to relaxing music. It is a great reminder of how lucky I am to be living in such a wonderful place.
Where did you grow up? I grew up in both Miami Beach and Miami.
Growing up, what did you want to be? Growing up, I wanted to be a stock broker working on Wall Street. I graduated with a finance major but never made it to Wall Street. Although I never worked as a stockbroker, I can't think of any other job I'd rather be doing than selling luxury real estate for ONE Sotheby's.
If you could have lunch with a well-known figure (living or not), who would it be? If I could have lunch with anyone, I think it would have to be Grant Cardone. He is a high energy trainer and motivational speaker. He started selling cars, got into real estate and now has a net worth that is more than $100 million. It would be great to get an insight on what he thought were the most important things to do to get to the next level. If you've never read any of his books, I would highly recommend doing so.
Where is your favorite place to hang out? My favorite place to hang out is on the tennis courts. I've played league tennis for many years and love the camaraderie and competition. My favorite place to play at is the Salvadore Tennis Center in Coral Gables. It is not uncommon to see many professional players playing along side you as you play your match.
What do you love most about the industry? The absolute number one thing I love about the industry is the amount of people that I am able to help per transaction. There are so many people's lives that are affected by a move – the buyers, the sellers, loved ones, etc. I never ever forget that everything I do impacts so many people's lives.
How do you distinguish yourself from the crowd of agents? I distinguish myself by doing many things that most agents don't want to do to get the results that my clients want. Most agents don't want to prospect looking for sellers or buyers, but I consistently do it each day for two hours or more. I am always willing to spend top dollar to present my seller's property in the best way possible with the latest technology. A client that views one of my listings can immediately see a huge difference between my listings and the competition.
What is the most difficult aspect of your job? The most difficult thing about my job is relying on other people. There are so many professionals in our job, but there are also many others that don't take as much pride in it. Having to rely on them during a transaction is not always the easiest thing to endure.
Where do you go to network and meet new clients? I network everywhere! From playing sports, exercising at the gym, broker's opens, communicating on social media and just living life, there are almost countless opportunities for me to meet people. I have personal friends that are top notch Realtors in 57 countries, besides all the other friends that aren't in our industry. Most of this was done through networking.
What has been your greatest accomplishment? This may not sound like much to many, but it was a big deal for me: I had a couple that needed to move to New Jersey in a very short time period to see the birth of a nephew. They promised their relatives that they would be moved in before the birth to help out. Their home had expired with another agent, and I was able to get the listing. I worked extremely hard, sold the home and was able to get them to New Jersey in time. The amount of happiness it gave the couple is something I will never forget.
What was the last good movie you saw or book you read? The last good movie I saw was Concussion starring Will Smith. It was about the NFL. I wasn't sure what to expect, but it drew me in from the very beginning.
What is your favorite restaurant? My favorite restaurant is Ruson Japanese Steakhouse and Sushi Bar. Their Beef Basil extra extra spicy is absolutely delicious! The steak on the Hibachi Grill is delightful.
Architecturally speaking, what is your favorite building in Miami? There are so many wonderful buildings in Miami, but I don't have a favorite one. My favorite types of buildings are the art deco buildings. My grandfather was a somewhat famous architect in India many years ago and he designed art deco-type buildings about 70 years ago. Because of that, those buildings have a special place in my heart.
What kind of car do you drive? Infiniti Q50 Sport Hybrid – 34 mpg and 360 horsepower.
Smartphone or paper? Usually a smartphone, but for some things paper. I'm very much into technology, but there is just something special about seeing hard day's worth of work completed on paper.
What is your favorite city after Miami? Cancun is my second favorite city. I've been there a few times and like being able to communicate with the locals as well as enjoy all that the city has to offer.
In 10 words or less, what is your advice for someone new to the industry? Learn how to prospect and network effectively from day one.
What's your favorite real estate iPhone/Android app? Dark Sky – It's not a real estate app, but rather a weather app. It helps me a lot with my showings. For example, it will tell me that in seven minutes it will start to rain, and that the rain will stop in twenty-two minutes. There's nothing worse than getting an out of town buyer stuck in the rain on a showing in the Sunshine State.
Who are your favorite people to follow on Twitter? Grant Cardone, Ben Schwartz, Mindy Kaling.
Do you want to be featured in our Agent Snapshot? Fill out our questionnaire, and you'll be featured too!