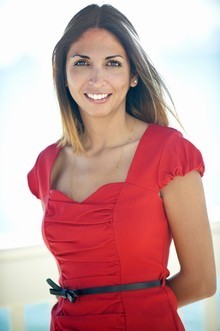 Every week, we ask a real estate professional for their Short List, a collection of tips and recommendations on an essential topic in real estate. This week, we talked with Doris Acosta O'Hare,  a Realtor with EWM Realtors, about her tips for explaining  her companies value to buyers. 
We all have value. I have been working in the Real Estate industry for over 16 years and part of that time I worked for our local REALTOR Association welcoming new members into our business. New agents would always ask how can they get business and make every listing presentation a new listing. Well, I believe most our business comes from people who believe in our value.
Here are my top 5 tips to explain our value to our customers:
I'm Your Partner…we are all invested in this sale. Let your customer know that they have a partner in you and your broker. Explaining what you and your company bring to the transaction will give your customer confidence in your strategy.
Be Prepared. Always bring your marketing materials, property listings, sales and forms. Do not forget to include a "brief" bio and a business card. I have a few ready to go in my handy filing box in my trunk along with blank contracts and forms.
Be Proactive. Explain to your new partners the cost involved in their transaction and ask them to disclose any expenses on their side that could affect the sale. Do not be afraid to go over expenses. It is not easy, but it will save you time when price negotiations start. This way you and your customer can work towards the best possible price within the budget. Surprise expenses can ruin a good deal.
Keep Your Customers Updated. You can prove your value with your work. Let your customers know you are working for them and that you are accessible. Leave a personal note with updates after an Open House, include a showing itinerary for your customers and follow up to get their feedback after showings. Itineraries are a great way to keep track of showings for both the agent and the customer.
Speak Up. Do not assume your customer understands what it takes to sell or buy a home. Ask if they have any questions about the sale process or about you or your company. Sometimes our value for people is that they trust us to step in with our knowledge and experience at critical moments in the negotiation process.
We do not want people to be overwhelmed with our sales pitch so practice and keep up to date with the market and online tools. Remember that your value is why customers decide to work with you. Take pride in your work and when in doubt, I hope my 5 tips help you explain how you add value to customers.