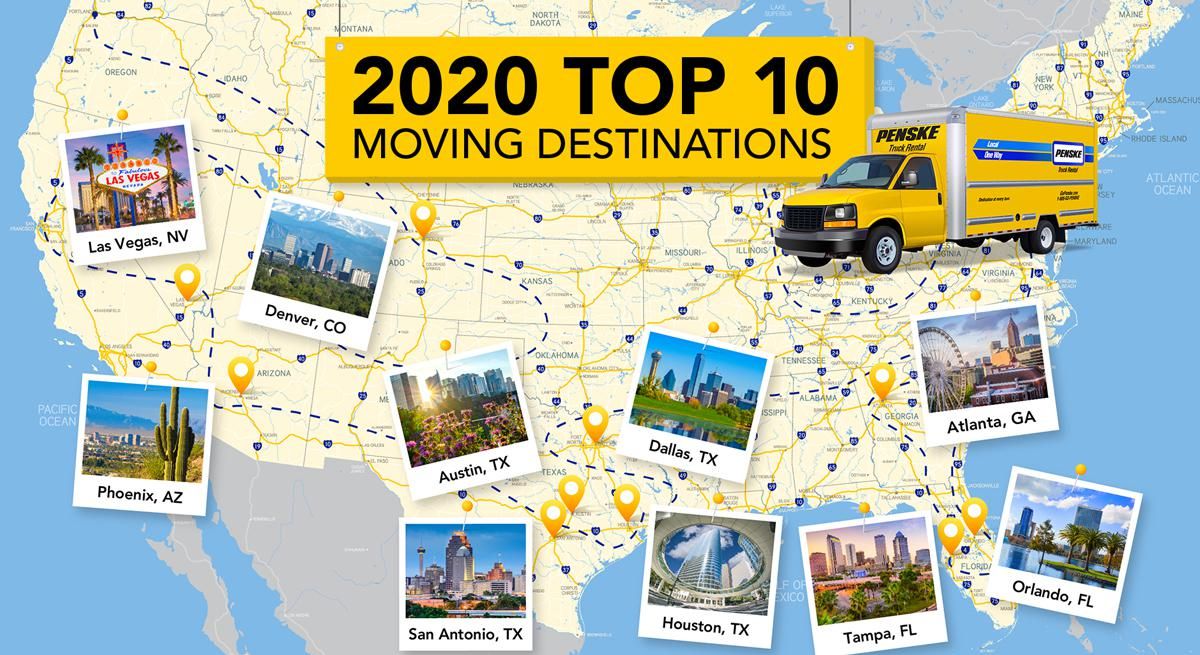 Last year redefined how we look at the concept of home. Harsh winters, job availability, high costs of living and the switch to remote work drove cross-country migration and many Americans found themselves ditching their homes in the Northeast and Midwest for warmer and more affordable Southeast and Southwest destinations.
Tampa has been named a top moving destination by Penske Truck Rental in its 11th annual Top Moving Destinations list, which is released every May to mark National Moving Month. The company used one-way inbound truck rental data to rank Tampa as the 10th top destination Americans want to move to, down from No. 3 last year.
This marks Tampa's eighth consecutive appearance on the list and as Florida real estate continues to thrive, Orlando also made the list (#7).
This corresponds to Florida's 14.6% population increase since 2010, according to the U.S. Census Bureau.