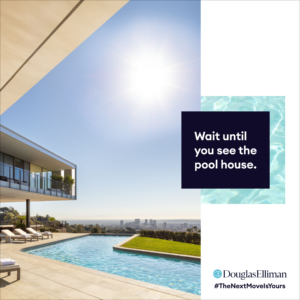 Douglas Elliman has enlisted dozens of celebrity and influencer agents for its new advertising campaign launching in March.
The campaign will be integrated across all media platforms including streaming video, digital and print publications, social media and outdoor advertising, according to a press release. While the campaign itself begins in March, celebrity and influencer agents Eklund | Gomes, The Altman Brothers and Tracy Tutor of "Million Dollar Listing" introduced the campaign on Instagram on Feb. 24 with the hashtag ##TheNextMoveIsYours. The ad campaign will debut across the digital and print media markets the company services including Florida.
"We are thrilled to introduce our new advertising campaign to the marketplace," said Stephanie Garbarini, senior vice president of marketing at Douglas Elliman, in the press release. "After sheltering in place for nearly a year, there is a new sense of appreciation for our homes, and at Douglas Elliman, we understand that everyone's vision of luxury is unique. Our new campaign drives that notion home perfectly."
Douglas Elliman has 19 offices in Florida.